Sacrifice for success
School board vice president receives Master Trustee designation
The odds of being accepted into Harvard are around 5 percent. One percent of people will be born ambidextrous. High school athletes have a 6 percent chance of playing on a collegiate level. Every year, just over 0.4 percent of Texas school trustees will be chosen to earn the Master Trustee designation, and this year, Amy Smith was one of them. 
In August, school board vice president, Amy Smith, received the Master Trustee designation from the Texas Association of School Boards (TASB), which is the highest recognition that can be earned. Amy was one of 36 trustees out of 8,400 picked to participate in a year-long course, called "Leadership TASB," which focuses on finding solutions to public education challenges in order to receive this designation.
"[When I got picked to do the leadership training,] I was so excited," Amy said. " I was really honored, and over the course of the year, [I] learned so many valuable tools that I think helped make me a better board member."
The TASB is a voluntary, nonprofit, educational association that represents school boards in the state. The Leadership TASB program focuses on teamwork, trusteeship, equity, diversity and visionary leadership.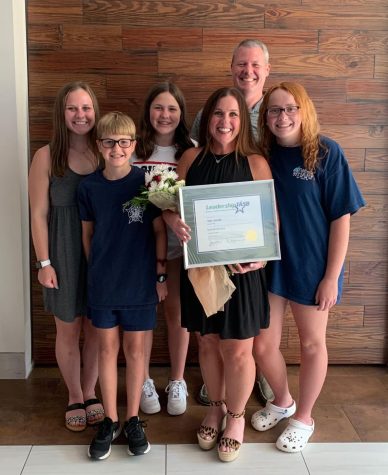 "LTASB is a highly selective program started in 1993 and currently has more than 850 graduates," TASB senior consultant Bill Rutherford said, "To be selected, one has to demonstrate proven leadership skills on their local board and in their communities."
Acceptance to the program requires a recommendation, and participants fill out personal information to TASB. Amy, along with other trustees that were chosen, received acceptance letters in July 2019, and then began training in August. 
"We did teamwork activities," Amy said. "We learned about being a good trustee, about diversity [and] about leadership. We traveled all across the state of Texas to see other school districts best practices and ways to become the best board members we could be."
Training weekends would consist of 15 hour days. During this time, Amy met with other trustees across the state. Participants met in groups, gave presentations and traveled to other districts across the state.
"[Training was] moving at times because it was eye opening to see what other students across the state of Texas experience in a variety of different ways," Amy said. "It gave a lot of great, broad perspectives. Sometimes we live in our Lovejoy bubble, so it was really good for me to see all kids across the state of Texas."
Amy lives in the district with her husband, Abe, and children Abigail, a senior, Anna Beth, a junior, Addison, a freshman, and Abram, a sixth grader. While Amy was away for training, Abe managed family matters at home.
"She missed a lot of [events]," Addison said. "She was gone on most weekends. It was sad not having her here, but we were proud of her. I am very proud of my mom because she worked hard to get on Leadership TASB, and she did a great job on it."
Amy said that the district and school board supported her in the training that was "intense, but so valuable." 
"I should also thank the district and my board for supporting me in doing the program and [show] how thankful I am to do [the training], and how kind they have been in their support," Amy said.
The last two training sessions in El Paso and Dallas were cancelled because of COVID-19, and Leadership TASB proceeded virtually. Despite challenges, Rutherford managed to provide training graduations to small groups by travelling across the state to avoid large gatherings. 
"I think it is probably just like anything else everyone is experiencing," Amy said. "You just have to pivot and hope that you can get the best experience out of the new situation. I think we were grateful to have something when we could have had nothing."
Her time on Leadership TASB allowed Amy to make connections with other cohorts. 
"I met some tremendous other leaders across the state of Texas, so now I have resources when we are experiencing some sort of a challenge or we have a question," Amy said. "I can ask other trustees across the state of Texas and gleen even more insight. It is a huge honor, huge honor."
Amy currently uses her knowledge from Leadership TASB in finding solutions on the school board. She has been able to discuss with other trustees when handling district matters, such as reviewing policy and plans to continue using those resources in future matters.
"My major takeaways are my broadened perspective, the knowledge that I gained in a number of areas, whether that is student well-being or staff well-being, the friendships and the relationships I made with my cohorts and the ability to network with them," Amy said. "Now, there is an organization that I am a part of that allows to have more access to more information to help us be stronger and more informed."
Leave a Comment
About the Contributor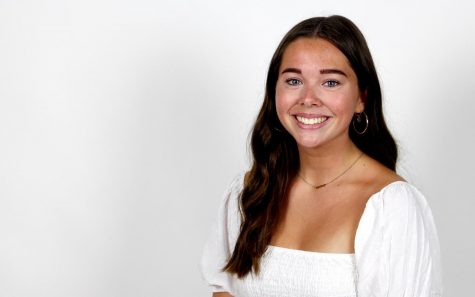 Lindsey Hughes, Editor-In-Chief
Third time's a charm, right? Well, let's hope so because the 2021-2022 school year is the third and final year for senior Lindsey Hughes on TRL. With...