Percussion receives national honor
On Sept. 15, the  percussion ensemble received news that they had been named as a commended winner for the National Percussion Ensemble Honors competition. The entry that had gotten them this award was the live recording of the ensemble's annual percussion concert on March 7.
"The Foundation for Music Education is a national organization that runs the National Percussion Ensemble Honors competition," assistant band director and percussion specialist Nathan Lewis said. "To compete in the competition, directors must submit two to three recordings of musical pieces. Each school is judged and ranked, usually by college percussion professors. The recordings are "blind" meaning that the judge only knows that the students are ninth through 12th graders."
Prior to their concert, the percussion ensemble spent the spring semester practicing and preparing for their concert to be submitted for the competition.
"[Preparation involved] many hours of practice both during school, during after or before school practice, and personal practice on one's own time," senior glockenspiel and chimes player Charis Vela said. "We had to wake up early and leave school late while preparing for our studio recording."
However, the ensemble decided to change to a recorded competition because their normal competition took place over spring break and multiple people went  out of town at that time.
"We usually compete at the North Texas Percussion Festival in Forney, which is a full day of playing and listening to other schools. For this year's award, we won an award by submitting a recording of a performance," senior vibraphonist Maddy Allen said.
The performance and competition was also a gateway into future careers for some students.
"This competition was really important to me personally because I'm wanting to go into music education in college, so getting this on my resume was really important to me," sophomore marimbist John Hanchey said.
The results of the competition also provided seniors with a return to normalcy after a graduation in the midst of COVID-19.
"The last normal thing [the senior percussionists] did before spring break and the pandemic hit was the percussion concert," Lewis said. "These seniors had been with me for seven years and getting these results helped give some closure to how last semester ended."
Leave a Comment
About the Writer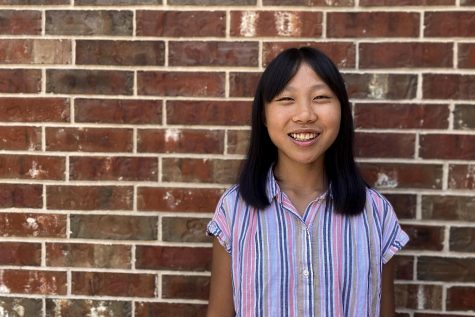 Alissa Chang, Staff Writer
Freshman Alissa Chang is excited to join The Red Ledger as a staff writer. After joining journalism on a whim in seventh grade, Alissa was surprised by...