District releases plans to reopen all campuses this fall
Editor's Note: This story has been updated from its original publication on July 10 to provide the most recent information on the district's reopening plan as of July 15. 
Today, the district sent out an email stating that the first three weeks of this school year will be conducted online in accordance with information they have received from the Texas Department of State Health Services and Texas Education Agency (TEA). Students who choose to return to campus will be able to do so starting Sept. 8.
 "While there's still a lot of unanswered questions, we've heard all the concerns from our parents, our staff and our students, and I want you to know that we continue to work and plan for the upcoming school year with our students', staff's and community's safety as the top priority," superintendent Dr. Michael Goddard said in a video update. 
In accordance with Gov. Greg Abbott's mask mandate, all students and staff members will be required to wear face masks while they are on campus. Additionally, the district will be conducting daily deep sanitization of campuses and buses, putting up signs which encourage social distancing, setting up hand-sanitizer stations and serving  pre-plated lunches, which will likely include lunches in the classroom. Staff members will receive mandatory training on coronavirus preventative strategies and proper hygiene practices.
"I feel mixed emotions about it [returning to campus]," senior Taryn Sutherlin said. "I really want to return and plan on it, but I am fully aware that there is no way to fully control the virus. I will be as safe and healthy as I possibly can, and I will follow our school's set of guidelines to the best of my ability. However, I will be prepared to return to all online schooling if there is an outbreak of any sort."
Parents that are sending their children to school will be responsible for making sure their child does not have COVID-19 by checking for symptoms along with reporting any close encounters between their child and an individual who tested positive COVID-19. If a student does test positive for the virus, they will be sent home to recover and the district will determine if an entire classroom or multiple classrooms will be required to quarantine. 
"I think it's smart to make sure that students quarantine if they've been in contact with a COVID patient, because they won't risk putting others in danger who are at high risk for the virus," senior Prachi Saxena said. "It's important that we do our best to stop the spread, so that the pandemic doesn't peak again and get worse."
If families and students feel uncomfortable with returning to campus, they will have the option to partake in online learning. Students who decide to remain at home will be getting instruction from a mix of live, online classes and independent learning; they will also be given structured schedules to follow. 
"I think if we knew now we would open virtually, we teachers have enough time to plan engaging online activities and assignments," AP Human Geography teacher Homa Lewis said. "It would look very different from the spring when we had no time to prepare. Face to face does allow for greater personal interaction in a normal situation. Who knows how that will be achieved with masks and social distancing."
The district will be releasing additional information regarding how campuses will mitigate COVID-19, which will include entrance and exit plans for each campus, as well as transition procedures that reduce large group gatherings in close proximity in early August. Updates will be shared through email, social media, and the district's comprehensive Planning Guide 2020 – 2021 website. 
"We got this," Goddard said. "We're gonna make it [the upcoming school year] amazing for your kids regardless of if it's virtual or if it's face to face. We're gonna make it safe for our staff. We're going to make it a place where incredible things happen in Lovejoy ISD like it always does."
Leave a Comment
About the Contributors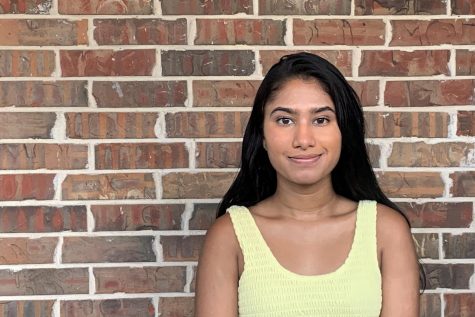 Arushi Gupta, Editor-In-Chief
Transitioning into her fourth and final year on staff, senior Arushi Gupta is thrilled to take on the role of Editor-In-Chief. After spending nearly six...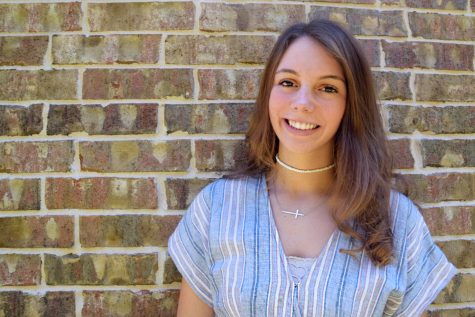 Katie Dolberry, Section Editor
Heading into her second year on staff, senior Katie Dolberry is excited to take on the role of sports editor and photographer. She would like to pursue...