Senior wall tradition stays alive virtually
In order to honor the class of 2020, senior Lulu Butler has taken a virtual approach to the tradition of the senior wall. In past years, the senior wall has been displayed in the library for the school and community to see.
"I'm really hoping that this senior wall shows the seniors and their families that our community is supporting them and is so proud of all they've accomplished, even within the midst of all the chaos we've been experiencing," Butler said. "I also wanted this to be a way for friends, family, and LISD faculty to acknowledge and share their seniors with others, so I think this is the perfect outlet to do that."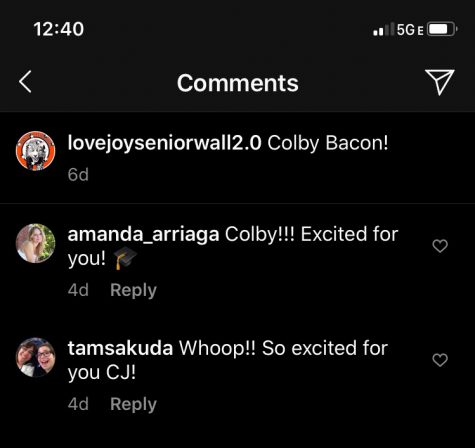 Each senior will have a post dedicated to them that includes their name, picture, and plans after graduation. Each portrait will be displayed on the public Instagram account, Lovejoy Senior Wall 2.0, for the community to see.
"I've been working on the senior wall since the beginning of the year in Student Council and I loved doing it," Butler said. "It was so fun to see all of my class and where they were headed in the future. However, with the pandemic and all that has been cancelled, we knew it would be hard to finish the wall."
The idea for the virtual wall came from senior Olivia Porsch, who saw other schools around the area recognizing seniors on social media. 
"I thought that since we weren't going to have a senior signing day or get to finish the senior wall that it would be cool to do it for our class too," Porsch said. "I shared the idea with Lulu and she started the account."
The virtual wall allows friends, family members, and teachers to express their support for all the seniors through comments. 
"I think it's a really cool idea to make it on Instagram and it was fun to see my picture on it," senior Sophie Antoniuk said. 
Leave a Comment
About the Contributors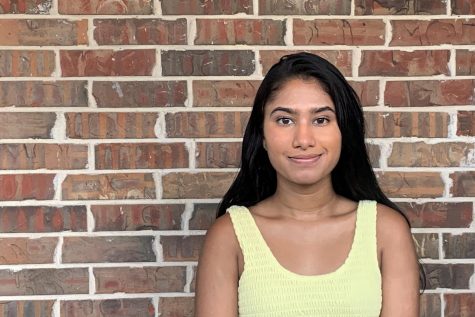 Arushi Gupta, Editor-In-Chief
Transitioning into her fourth and final year on staff, senior Arushi Gupta is thrilled to take on the role of Editor-In-Chief. After spending nearly six...