Column: One long timeout
TRL's Drew Gager shares his thoughts on the future of sports during the COVID-19 pandemic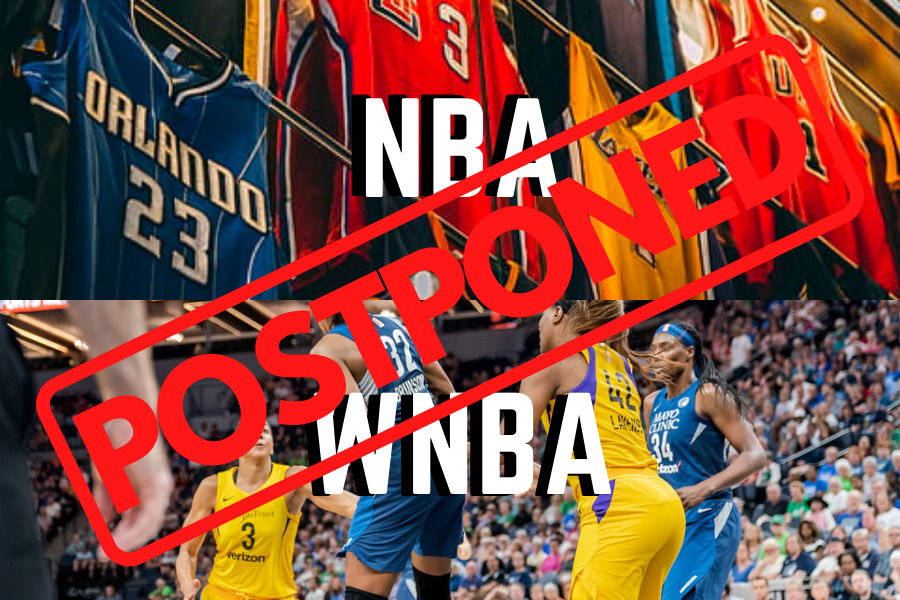 Almost every single professional sport in the entire nation has either been cancelled or postponed. Which lies the question, when will they return? Well, nobody really knows. This news is all but good. Being a sports fanatic, this affects me in unimaginable ways, it hurts the heart, and it most definitely hurts the mind, just the thought of not having sports to watch during tough times of quarantine is not helpful at all. There are only four events that remain unharmed by this virus which are the WNBA draft, NFL draft, NFL 2020-21 season and the U.S. open for tennis. Both the WNBA and the NFL drafts will be virtual, and the U.S open and NFL season won't start until later in the year. 
If you are an NFL fan like me, you know very well that the NFL dodged a major corona-bullet by wrapping up this past season in February. If you are an NBA or WNBA fan, you are truly saddened and almost feel empty inside knowing that you can't watch two goats go at it in Giannis versus LeBron. If you are a Lakers fan, like me (not bandwagon), you know that your favorite team might have just missed out on not only a championship, but possibly LeBron's last chance at a ring if the season does end up getting canceled. If you are a baseball fan, then I know how hard the timing of the start to this new season was, the excitement of a brand new season with hopes of your team making a championship, but all is lost, for now.
Almost every single sports fan is affected by this virus on a personal and emotional level. Some people live and breathe their sports teams, and to have that taken away, is a true testimony of evil. Take me as an example, I am a die hard Dallas Cowboys and Los Angeles Lakers fan, I'm truly grateful that the NFL season has not been canceled yet, but that doesn't make up for the loss of the NBA season. My team had won 49 of the 67 games this season before it was postponed, leaving only 15 games in the regular season. To have this happen right now, before playoffs, when my team is actually doing good for once, sucks to say the least. Now I sit at home and think about the good ol' days which seemed like forever ago.
While this hiatus has felt long and dreadful, it is still young, we could still have days, weeks, or even months until our beloved sports come back. Some sports, like football and basketball, have made an effort to numb our pain by replaying the most memorable games on TV, but we all know that it's nothing like watching the live games, where you don't actually know who wins or which team plays well. I do appreciate the effort of trying to show us some sort of sports game on TV but it does not fill the hole that this pandemic has created in me and all other sports fans. When the day comes that our sports and teams are restored, we should cherish it because someday it could get taken away from us again. We need to enjoy it while it lasts.
With that being said, I feel that we as sports fans must do our part and follow the rules of social distancing and quarantine if we want our beloved teams and players to be back any time soon.
About the Contributors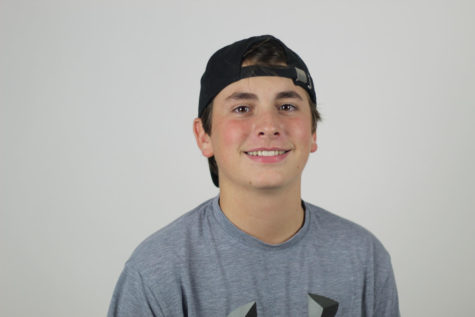 Drew Gager, Staff Writer
During his first year with The Red Ledger, sophomore Drew Gager will contribute as a staff writer. His hobbies include golfing and playing video games....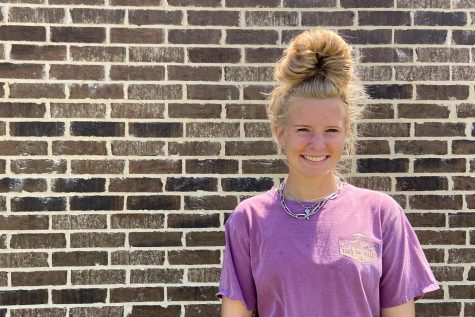 Jade Owens, Photographer
Sophomore Jade Owens is entering her second year on staff as a photographer. Jade likes covering sports, and you'll often find her somewhere along the...