Athletic events postponed in response to COVID-19
With the COVID-19 pandemic lingering, all high school sports events have been postponed indefinitely. During their time off, coaches are having athletes participate in virtual practices.
"Each sport has been sending their athletes YouTube workouts and assignments to keep them physically and mentally sharp during this closure," athletic director Jim Bob Puckett said.
Athletes are disappointed to see their season come to a halt but continue to look for ways to stay active at home.
"It's a little unfortunate that our season was delayed just because we had a lot of momentum going into the playoffs and our season just stopped abruptly," junior goalie on varsity soccer Sammy Merrick said. "Although, I have tried to stay in shape by running and getting out, but there's only so much I can do when I'm stuck at home quarantining during this time."
Players remain hopeful that University Interscholastic League (UIL) will resume events, and they will be able to continue the rest of their season.
"I honestly have no idea how the season will end," junior on varsity fishing Clayton Underwood said. "If this virus ends soon then we will definitely finish out the season but regionals were scheduled for April and state for May, so hopefully this ends in the next few weeks."
As for softball and baseball, UIL has a certain route that they will take to transition into the playoffs this year.
"There has been discussion from UIL, that if we do return and there is enough time, there may be a baseball/softball tournament to decide the District representatives and then go to one game playoffs with multiple games per week," Puckett said. "There has not been much discussion yet for track, tennis, and golf."
Lovejoy's athletics department will continue to reassess the situation and will reschedule sporting events accordingly. 
"The number of positive cases in Collin County alone has increased over this past week," Puckett said. "This is a difficult time for all since we don't really know what we are battling with this new virus. I am always going to make decisions on the side of caution, as has the state/UIL."
Leave a Comment
About the Writer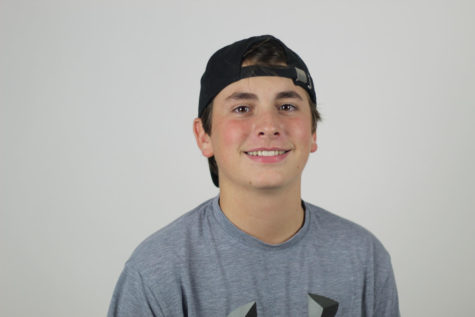 Drew Gager, Staff Writer
During his first year with The Red Ledger, sophomore Drew Gager will contribute as a staff writer. His hobbies include golfing and playing video games....