High school to hold third annual STEM festival
The high school is holding its third annual STEM festival to give the community an inside look on the different aspects of what "STEM" entails. The festival will take place Saturday, Feb. 29 at the high school from 10 a.m-3 p.m. 
Animation teacher Ray Cooper emphasises the importance of acknowledging the different parts of the STEM curriculum.
"My goal is to not only generate interest in my animation and digital media classes, but also to show that STEM isn't only about engineering," Cooper said.
There will be guest speakers from NASA, University of Texas at Dallas and the National Weather Center. There will also be a panel of women speaking to girls in hopes of sparking their interest.
"The impact I would hope to see is that more girls decide to take STEM classes through high school," engineering design development director Tania Vaughn said. "I would also hope that some students, not just girls, realize that they like these types of classes and want to participate."
The festival will also have a biology booth that will allow the community to take a closer look at bacteria under microscopes.
"A lot of kids don't know what [they] want to do yet [for their future], so I think getting that experience may let them know if they like the biology side or if they like the more engineering side [of STEM]," Junior Prachi Saxena said.   
This is an opportunity to explore topics such as  physics, biology, calculus, computers and robotics.
"Most students may not even realize what topic they are learning, it's basically STEM in action and all of the excitement that goes with it," computer science teacher Pam Ford said. 
About the Photographer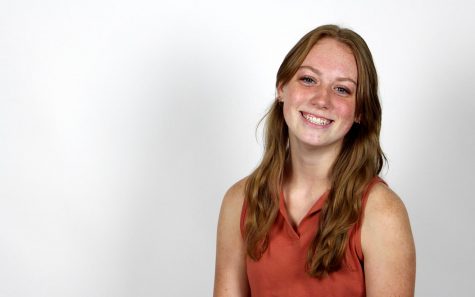 Jordan Ruppert, Graphic Designer
Going into her third year on staff, junior Jordan Ruppert is thrilled for this coming school year. When Jordan is not in the newsroom or at school you...