COOL Club collects glasses for Eyes of Hope program
Hang on for a minute...we're trying to find some more stories you might like.
During the month of January, Lovejoy's COOL Club (Charity Out Of Love) is partnering with the VSPglobal's Eyes Of Hope®️ program to collect used eyeglasses to give aid to those in need of them. Donations will continue to be accepted through the end of the week. 
"With insurance, you get a new prescription every year," senior Carol Xu said. "[My family] kinda of thought it was wasteful, and so my brother looked into ways to recycle old pairs."
About 2 billion people, more than one-fourth of the entire world's population, are in need of glasses but don't have access to them.  The Eyes of Hope program supports local communities around the globe through initiatives that provide access to eye care, eyewear, and disaster relief to places where they're needed most.
"It's a really great organization and we're honored to be working with them," Senior Club Co-President Sunessa Madhav said.
Carol is the only member of her family who doesn't have glasses. With so many extra pairs every year, they decided to start looking for ways to recycle their old eyewear.
"[My mom] is the one that always pays for our glasses through provision insurance, so it went to her attention when she heard about this," sophomore Kevin Xu said.
After finding VSPglobal's Eyes of Hope, Xu's mother believed Carol, with the help of the COOL club, could contact and help them.
"[The COOL Club] thought our club would be a great way to do that drive because we're pretty well connected and would able to reach a larger audience than she would be able to reach by herself," Madhav said.
The club has set up a box in the front of the school by the commons for anyone who would like to donate.
About the Writer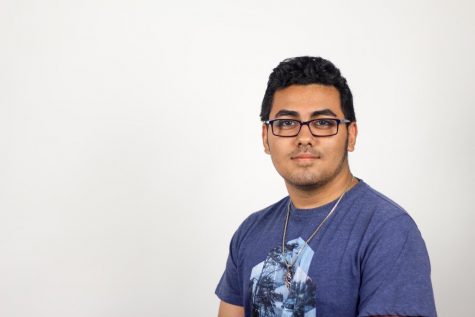 Daniel Khalil, Staff Writer
Sophomore Daniel Khalil is in his first year on the Red Ledger Staff, fifth year in band, and he is part of the LHS front ensemble. His hobbies include...