Students to participate in Special Olympics bowling competition
Cheers and whoops rise from PALS students at 11:00 a.m. one Tuesday morning. An elementary life skills student has just bowled, and everyone around claps and praises her for her effort.
The PALS do the same for all the other kids milling around in black Lovejoy bowling shirts during the first practice of the season.
"[The cheering]'s something that just started happening, that we all just cheer for each other and encourage each other," senior PALS member Weston Wimbish said.
The Special Olympics bowling team has benefits other than extra support for the students who participate.
"You know, bowling, it's fun," teacher Amber Bassett said. "It gets the kids up, and they love it. It teaches them about missing, getting gutter balls, and then getting strikes, and then what to expect when you're out in public, so it's fun."
Many of those benefits coincide with the students' relationship to their PALS who lead by example. However, the program hasn't just benefited the life skill students.
"I've definitely grown a lot from this program," Wimbish said. "I learned a lot about myself and just learning how to deal with people with disabilities and just being patient. I definitely learned patience and just grown as a person from this."
The goal of the practices isn't just for the students to win the Special Olympics bowling competition on Nov. 7 in Garland. Because of this, PALS students focus on forming bonds with their students over time. 
Among the tables littered with iPads, water bottles, and backpacks, a red-bowed little girl calls out to her pal, senior Mackenzie Cooper, as Cooper smiles back at her. To Cooper, the experience with her pal isn't just another service opportunity.
"I love working with my pal," senior Mackenzie Cooper said. "She's been my pal for this year and last year, so two years. I just love seeing [the pals] get excited about the little things — seeing how happy it makes them. [My pal] just gets excited seeing me, when I come in she'll come over and give me a hug, or when she knocks down pins everybody gets excited — [that] kind of thing." 
Although the focus of Special Olympics isn't the trophy at the end, it's still something to look forward to.
"Last year, my pal won in first place so he got a gold medal and got to stand on the podium, and it was just really cute to see all the kids who got to win," senior Sophie Antoniuk said.
And another win just might be possible with the strikers on this year's team. As the practice nears its end, one student wearing black glasses bowls a spare on lane 24 and those near him lift up a cheer as loud as the cheer for the gutter ball. Win or lose, it looks like the team will be ready for the competition tomorrow.
Leave a Comment
About the Contributors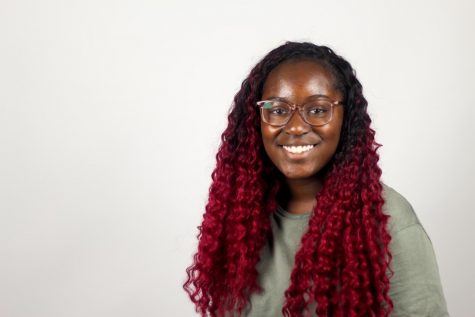 Suvwe Kokoricha, Staff Writer
Senior Suvwe Kokoricha was once the jack of all trades and master of none. She tried everything from soccer to painting lessons to spelling bees (you can...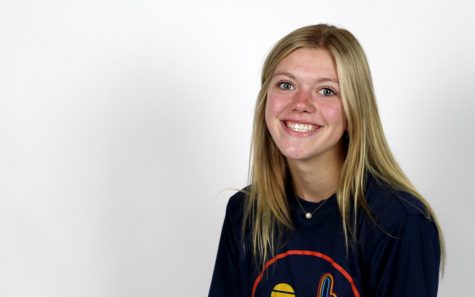 Kaitlin Anderson, Graphic Designer
Beginning her fourth and final year on staff, senior Kaitlin Anderson is excited to finish off her final year with her favorite TRL family. After joining...