Theater to perform first play of the year, 'You Can't Take It With You!"
Theatre will be performing their first play of the year, You Can't Take It With You! tonight and on Saturday at 7 p.m. in the auditorium. Tickets are $12, or $8 for students, senior citizens and staff members. Tickets are on sale and can be bought online or at the door. 
"I think this play connects with all audiences," stage manager junior Natalie Vilensky said.  It's a play that shows how important family is to everyone."
The play is a reflection of life where it's okay to be yourself, according to the theater's press release. Despite seeming mad to the outside world, the Sycamore household is all about having fun while doing it. For them it's all about making sparks fly, literally, according to theatre director Jessica Brewster.
"On the acting side of it, it's really crazy because we have this family who's quirky, and the cues don't really go with each other because the script isn't written that way," senior Cy Feagin said. "It's going to be great, and everyone has been working so hard. We're all giving 110%. It's definitely one of the more high-energy shows that I've seen. It's one of my favorite shows to put on."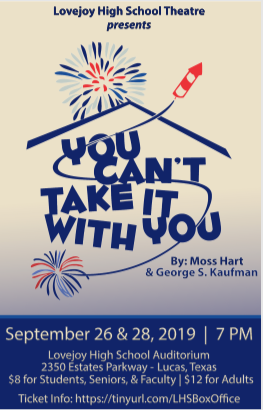 The cast will include freshman Brindley Eaton as Alice Sycamore, senior Bryce Fuller as Tony Kirby, senior Claire Mclaren as Penny Sycamore, junior Jack Marsden as Paul Sycamore, senior Zach Joyner as Mr. DePinna, senior Elle Mendelson as Essie, sophomore Peyton Nicholson as Ed, junior Nathan York as Martin Vanderhof, freshman Sadie Mower as Rheba, senior Cy Feagin as Donald, senior Joey Chavez as Mr. Kirby, and freshman Ellis Smith as Mrs. Kirby. 
"This is a really fun show to prepare for, and it's extremely tech heavy," Feagin said. "It's really fun, and kind of a bonding experience to get this all to happen at the same time, and make it fluid, and make it a show that the audience is going to love."
Leave a Comment
About the Contributors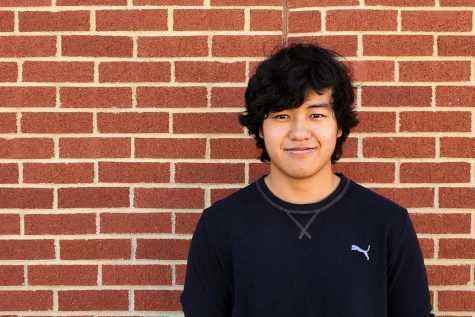 Ryan Wang, Section Editor
They say third time's the charm, but as senior Ryan Wang struggles to write his third (and last) staff bio, he feels anything but charming. Being crowned...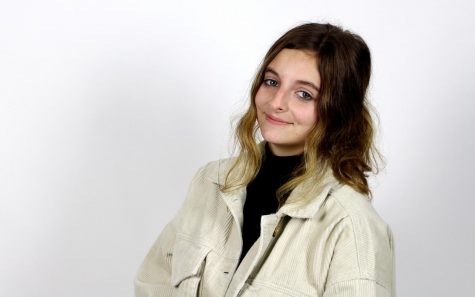 Sydney Stout, Photographer
Senior Sydney Stout is excited to return to The Red Ledger this year as a photographer. She worked for four years as a photographer. You can often find...