Group counseling now offered across campuses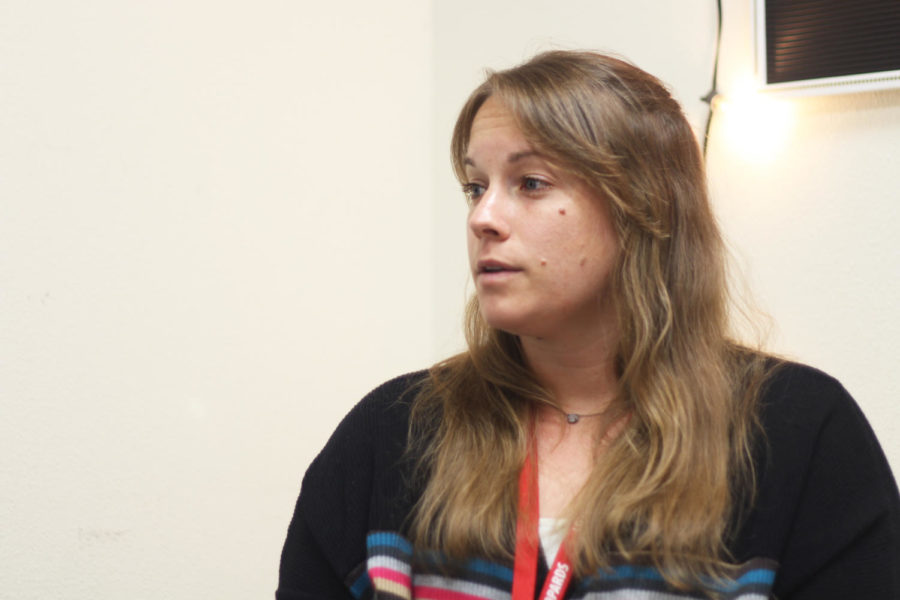 All district campuses now offer group counseling, which the district started at the beginning of this semester. The counseling is led solely by Noelle Gove, a licensed clinical social worker hired by the district this year.
"I was hired as a crisis counselor, which means when a student's in crisis, I'll interview them, give an assessment, make some kind of referral [and] decide with the parents and staff what would be best to keep that student safe," Gove said. "But with that is also doing prevention, which involves individual and group counseling."
Gove leads multiple groups discussing different topics including self-esteem, social skills/friendship skills, anger management, grief and loss and coping with stress. Depending on the group, students meet once a week during a class period.
Students may join group counseling through one of two ways. Either a teacher will suggest to a counselor or Gove that a student would benefit from group counseling, or a student will fill out the online interest form.
Students are welcome to participate as little or as much as they like in the group counseling.
"Part of the group experience is some days the student or group member may just need to sit there and listen and and hear other people talk," Gove said. "After people get comfortable and have come a couple of times, I would hope they do talk to some extent. I try to ask them questions and get them participating, but there's no pressure for students to come and to share everything."
Group counseling is offered at all campuses, but the counseling activities differ between groups of older and younger kids. High school groups discuss topics that relate more to stress or anxiety.
"With the younger grades, it's more activity based," Gove said. "Instead of a topic of discussion or learning some kind of coping skill, for them we're going to do some kind of drawing or expressive arts activity, or we're going to play a game that's going to work on a skill."
Some students have said there are many advantages from the new group counseling.
"I think it's a good idea for the school to now offer this," senior Dithi Saxena said. "A lot of students may benefit from being able to meet with a licensed professional and talk with other students with the same concerns."
Gove said she hopes students in group counseling walk away with "real tangible skills" and the knowledge that there are other people like them.
"I want them to have a skill of some sort that's going to better their life," Gove said. "I want them to know that they have a group of people, and they're not alone in feeling the way they feel."