Band to perform at Carnegie Hall on New York trip
In order to perform in Carnegie Hall, the band will travel to New York City April 17-20 for their 2018-19 trip. At 2:30 p.m. on Friday, April 19, the bands will perform 9 total pieces prepared for the evening.
"These are the best bands we've ever had at the school," band director Paul Heuer said, "Wind Ensemble and Wind Symphony are going and it's gonna be a really, really strong performance. The kids are ready to go."
The bands' will perform in the Stern Auditorium with nine other schools in the annual National Band and Orchestra Festival.
"I think that [the trip] puts us on the map as a group that's performed at a prestigious location." junior Joe Harris said, "So that means we're worthy of stuff like that, and it puts a positive connotation to our name."
Heuer received an email from the organization last year which introduced the idea of performing in Carnegie Hall. Heuer told the students as a surprise and finalized the plans after the summer.
"We were excited, but not surprised when we got the email," Heuer said. "We had to wait though, we couldn't tell the kids that we were going until we got the trip approved. It's going well. We're only a week out, but if we had to play today, we could, no problem, but we're gonna keep refining until that day comes."
The band travels each year, alternating between Corpus Christi and big trips, such as Los Angeles. This year, students will visit the Statue of Liberty, Empire State Building, rehearse with the Conductor of the Columbia University Wind Ensemble, Jason Noble, perform in Carnegie Hall, and more.
"I'm going because of color guard, and we're gonna go to The Met, Chinatown and St. Jude's Cathedral," senior Riddhi Pareek said. "We're able to get closer to the band during this trip since we don't really get to connect with them outside of marching season. It's really a good time to bond and get to learn more about each other."
Leave a Comment
About the Writer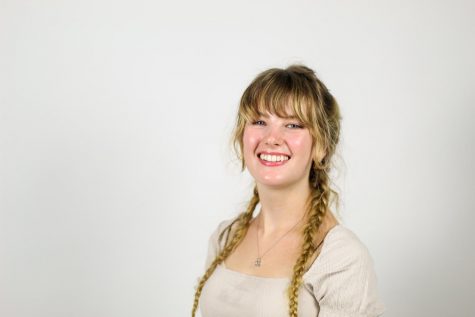 Joeley Hedgcoxe, Staff Writer
Back in the journalism swing with new ambitions, sophomore Joeley Hedgcoxe is hitting The Red Ledger again as a photographer, going with God's calling...