CX debate team to go to UIL state
At the UIL Policy (CX) Debate District Competition on Jan. 23, all three CX teams finaled and one team made it to the state competition on Mar. 22-23.
The CX teams were made up of freshmen Jannat Verma and Sebastian Ramirez who placed fifth, sophomores Jack Czyz and Mitch Laman who placed fourth and Tajvir Singh and Andrew Mao who qualified for the state competition. Although only Singh and Mao qualified, the fact that any CX team qualified is an accomplishment.
"This is the first time that Lovejoy has qualified teams to that competition since 2016," said debate coach Jake Cosio. "I wasn't here back then, so it could have been earlier than that, but at least since 2016."
At the tournament, Singh and Mao debated the topic of immigration and whether the government should reduce the restriction on legal immigration which was a topic the team like debating.
"It's something that everyone can relate to," Mao said. "It's so big in the news. It's a site of controversy. I just think it's something that the common person can relate to and have a discussion about compared to other arcane things like nuclear policy or something like that."
The topic Mao and Singh debated at district is the same topic the team will debate at state, giving them more time to prepare in the same way they prepared for district.
"Those two as individuals have just a crazy work-ethic," Cosio said. "Debaters are really only required one practice a week, but they come in pretty much everyday after school to work on debate and to hone their skills. They're just like workhorses which is in many ways why they were able to pull ahead this year."
It was in the time the pair spent preparing that Singh and Mao learned who they would be debating in all prelim rounds and could figure out who they might have been competing in out rounds. As it turned out, they had debated against one of the Princeton teams before.
"We lost our second round which was unfortunate to Princeton," Singh said. "That was probably the most unfortunate part."
Regardless of the loss, Mao and Singh still made it to finals were they debated Princeton again and won.
"Specifically on the fortunate part was in the semi-finals round when our teacher, Mr. Cosio, came in and he just said 'you guys won, it was a 3-0 decision,'" Singh said. "That was probably the best part 'cause that's when we found out that we qualified to UIL state."
Leave a Comment
About the Writer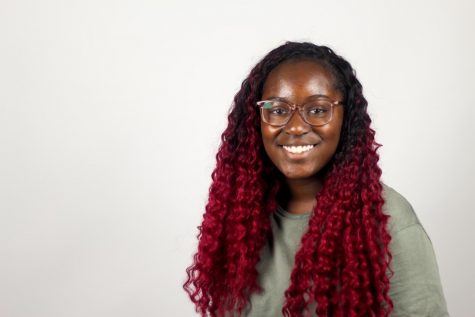 Suvwe Kokoricha, Staff Writer
Senior Suvwe Kokoricha was once the jack of all trades and master of none. She tried everything from soccer to painting lessons to spelling bees (you can...