District computers update with Creative Cloud
After years using the Creative Suite 6 edition originally released in 2012, the district upgraded high school computers Nov. 5 to the newest version of Adobe's design software, Creative Cloud.
Students in a variety of CTE classes use a wide range of Adobe products, such as Photoshop and Illustrator. An upgrade from Adobe CS6, Creative Cloud opens new programs to students, allows for better storage and maintenance and allows students to use multiple applications simultaneously.
"We were experiencing numerous technical issues with CS6. Creative Cloud offer[ed] access to all Adobe products, cloud storage, and consistent updates," said Mitci Allen, senior director of instructional technology. "We strive to offer the most recent versions of software for our students in the classroom. Students have a competitive advantage in the real world when they are proficient with the same technology that is used at the industry level."
Prior to the upgrade, programs would crash, freeze, or not operate correctly as updated computers clashed with the outdated software.
"They [the administration] upgraded us to another version of IOS for Mac, and we really started seeing conflicts between this old CS6 program that was kind of patched up together," animation teacher Ray Cooper said. "So [Myles] Perry and [Stacie] Wallace, they're our tech people here at the high school, did a great job with trying to just go through and make it work."
Students in animation and Digital Interactive Media [DIM] work to become certified in their respective programs. With the implementation of new Adobe programs, updated certification tests will be administered to incorporate the new functions and tools in programs such as Photoshop and Animate.
"So there are a lot of tools here that I've never even used before, so I'm going to get some additional training so I can implement a lot of the new features of Creative Cloud into my class," DIM teacher Robert Lichtscheidl said. "Next week, we're going to see if we can get a few kids certified in Creative Cloud for Photoshop."
The Adobe features and programs sparked excitement from students as new options and possibilities were created due to the 21 new programs included in the package.
"It's a lot more professional, and there's a lot more flexibility with what you can do, especially with the integration of different components of Creative Cloud like connecting Audition or After Effects to Premiere," broadcast staffer Sophia Heussner said. "You can definitely create more professional quality videos, and films, and photography then you ever could with Final Cut Pro."
Leave a Comment
About the Writer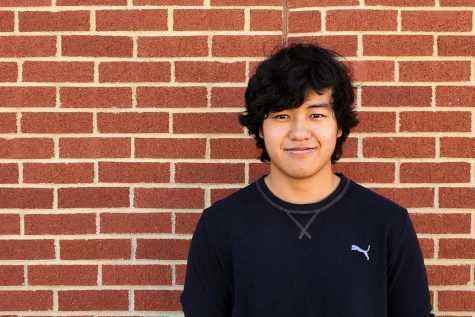 Ryan Wang, Section Editor
They say third time's the charm, but as senior Ryan Wang struggles to write his third (and last) staff bio, he feels anything but charming. Being crowned...