'Tang' Talk
Graduate Anthony Tang gives TEDx speech
He walks in front of a group of 100 people and instantly the room falls silent.
They don't fall silent because he holds up a megaphone or because he's wearing loud clothing to make a statement. They fall silent because they're about to hear from Anthony Tang, the man they came to see. They fall silent because of his impact through a medium that reaches more than 1.3 billion people regularly—YouTube.
2018 graduate Anthony Tang stood in front of a crowd to give a TEDx speech on Oct. 13 as a part of the TEDx Clear Springs High School event on his experience being a part-time YouTuber and the impact the channel Anthony Tang has had. The video of the event should come out in November once TEDx releases it.
Tang, a freshman at the University of Texas, created his YouTube channel last year as a high school senior.
"I feel that YouTube tremendously helped me throughout high school and my college application experience," Tang said. "[During] my senior year, I decided to launch my own YouTube channel based upon my desire to reciprocate the help I had received."
YouTube is being used more and more for educational purposes ranging from chemistry tutorials to college application advice. Tang noticed this during his time at Lovejoy and now uses his channel as a platform for educational advice. 
"In high school, I often found myself on YouTube not only for [gaming videos] but also for Khan Academy videos to review for my AP chemistry or calculus tests," Tang said. "When it came time to apply to colleges, I quickly realized that the most helpful advice came not from College Board articles or College Confidential forums, but instead, I found the best advice through creators on YouTube."
Tang's channel, filled with helpful college advice and violin covers, has more than 3,000 subscribers. The wide-reach of his channel prompted Isha Parupudi, the organizer of the TEDx event at Clear Springs High School in League City, Texas, to ask Tang to speak at the event she was hosting during her senior year of high school.
"I contacted Anthony through Instagram to be a part of the event," Parupudi said. "I thought his YouTube videos were very well made, and the topic of college advice through YouTube would be perfect for our theme 'what's next?'"
When Tang heard he had a chance to speak at a TEDx event, he jumped at the opportunity.
"I have always loved listening to TED and TEDx Talks, especially in high school," Tang said. "I enjoyed the talks where the speakers expressed a fiery passion for the topics they discussed. So when I heard I had the opportunity to talk about something I am genuinely interested in, I could not refuse it."
At the event, Tang expressed his passion for YouTube creating and also had the chance to listen to talks given by other speakers about their passions.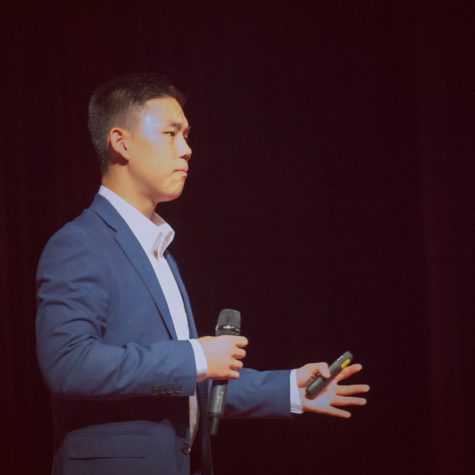 "I really enjoyed the talk given by Dr. Sandra Parsons who discussed the common obsession in our current population to focus too much on the 'whats' in life and not enough on the 'whys,'" Tang said. "She encouraged everyone to consider the whys or the motivation of doing something, and upon finding those reasons, the what's should naturally come."
Relating to the "What's Next" theme, Tang spoke about YouTube's educational purposes and how he believes YouTube's platform will continue to grow.
"I felt extremely grateful that I had an amazing audience," Tang said. "They laughed at all my dumb jokes."
Tang's experience was shaped by his audience's sense of humor and by the attitude of the people who attended the TEDx event.
"I think the atmosphere of the TEDx event was extremely unique in that everyone who was there was there to learn, to hear about new ideas," Tang said. "Knowing this definitely kept my nerves calm during my speech."
Tang's vision for his channel has changed, and continues to change, since the TEDx talk.
"My goal since first creating my channel has completely transformed," Tang said. "I began making videos in the summer before my senior year just to cover pop songs on my violin, and now I aspire to tell stories through the vlogs I create. Youtube has helped me discover an interest in creating content through videos, and I plan on exploring that interest more. I want my viewers to learn something and be inspired by my videos."
Leave a Comment
About the Contributor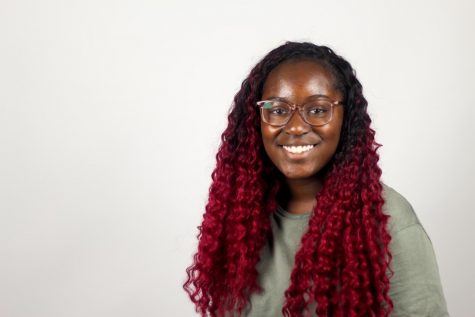 Suvwe Kokoricha, Staff Writer
Senior Suvwe Kokoricha was once the jack of all trades and master of none. She tried everything from soccer to painting lessons to spelling bees (you can...