Battle of Blood
"Come on Peyton, get with me." 
Peyton and Camryn Benson make the final curve before finishing their workout at Celebration Park. Peyton surges up and falls in step with Camryn. 
"Almost there, we can do it."
 The girls finish the workout side by side. Breathless, but happy. 
The Benson sisters are one of many sibling duos that compete in the same sport. While sometimes it can be competitive, having someone experiencing the same thing helps push them to the next level. Though on the playing field it may look like a battle of blood, these siblings know they wouldn't be where they are without their training partner.
"Having Camryn training and racing with me stride for stride is extremely helpful, and we have definitely helped each other this season," Peyton said. "We have good competition with each other and we often go back and forth. In the end, we are both supportive of each other and happy for each other."
Owen and Kevin Magee are another pair of siblings, twins at that, who have grown up always competing with each other. The Magees play both football and lacrosse and hope to play college lacrosse.
"Being twins really pushes me because you never wanna lose to your twin," Kevin said. "We play the same positions across all sports, which is very helpful because we can ask each other questions and practice together whenever we want."
On the soccer field, Maggie and Katie Manders are constantly competing. Though there may be more laughing and joking than getting actual practice in at times, these athletes know when it's time to work.
"Katie pushes me to do better because we always incorporate friendly competition," Maggie said. "When we focus, we are able to improve our skills drastically. However, at the end of the day, no matter how we play, I will always be so proud to be her sister and step on the field with her."
In a race-like setting, knowing your racing partner can be beneficial to achieving the best time. Peyton and Camryn both train and race step by step.
"I am so proud of what Camryn has accomplished only as a freshman," Peyton said. "I would say we train and race well together because Camryn has the speed to finish a race or surge quickly while I am stronger through longer distances. Combining both our strengths helps us compete and improve together."
With any sport comes the chance of injury. Through struggles and hardships, these siblings stand side by side through it all. They are proud of each other no matter what.
"Katie and I are best friends so we can talk about anything with each other," Maggie said. "When one of us is struggling with an injury we have each other to support when doing rehab or other exercises. I'm proud of Katie for many reasons. One reason was her ability to come back and play soccer after having surgery."
When one sibling succeeds, the other does too. Some say there is no bond quite as strong as one developed through the love for a sport.
"I am always proud of Owen and I always hope he succeeds," Kevin said. "We are identical in a lot of senses athletically, but different in how we approach the game. Whether lacrosse or football, we work as hard as we can and push each other to be the best athletes possible."
Leave a Comment
About the Contributors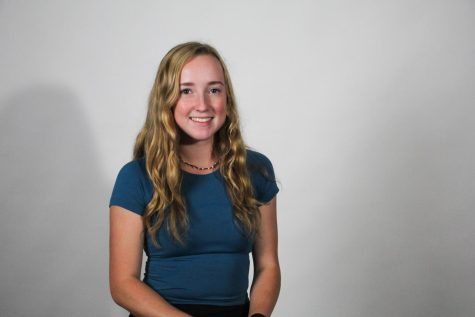 Campbell Lester, Section Editor
Campbell Lester is back and ready for her second year on staff, especially now as News Editor. After making it successfully through her first year in high...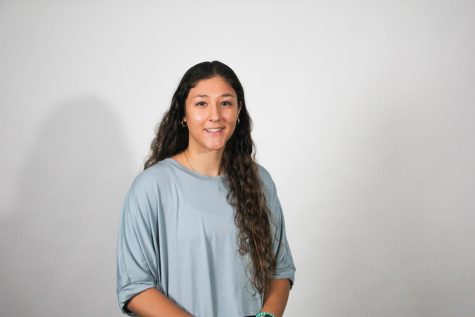 Hannah Gonzalez, Graphics Editor
Mama Mia, here we go again. As she takes her last ride in the TRL classroom, Hannah Gonzalez is ready to end this year with a bang. Gonzalez serves as...