Art students unlock success
Sophomore Dana Colston stayed after school till seven o'clock for two weeks straight. She stayed to work on a piece of artwork. Colston worked before school, during classes, after school and on weekends. All of this hard work paid off as she received a scholastic silver key for her work. 
Along with her, many other students a part of the art program received recognition for their work. The scholastic regional art competition gave out awards for exemplary artwork. In total 51 pieces from the high school were awarded to 27 different artists. That was 24 honorable mentions, 16 silver keys and 11 gold keys. The application had to be submitted by Dec. 7. 
"To apply you take a picture of the piece you want to submit and then you go to the scholastic website and then you edit your picture however you want to look, add it to your account, pay the fee and submit it," sophomore Caroline Matthews said. "I entered because I loved this piece that I created, it was my favorite piece that I had made at that time and I wanted it to receive the recognition it deserved."
Students were allowed to choose which pieces and how many to submit. They then edited them together as a class. Applications were not mandatory but highly encouraged. 
"I submitted two different pieces, both of which I created earlier this school year," sophomore Libby Johnson said. "I felt confident submitting these because they reflected the time and effort I put into them."
A few weeks after submissions results from regional judging came back. The gold key winners move on and get to be judged on a national level. Johnson received a gold key, the highest honor, for her piece "Eye Spy," and an honorable mention for her piece "Batman's on fire." She has been in the art program since first grade. 
"Each piece took roughly 2-3 weeks to make," Johnson said. "Both of the pieces I submitted were a little outside of my comfort zone and really stretched me creatively. My first piece was in graphite and was a surrealist portrait of my sister. The second was a colored pencil narrative depiction of a childhood story in model magic."
Colston received a silver key for her piece "Third Christmas" and an honorable mention for her "Recital." In her piece "Third Christmas," she created a juxtaposed portrait.
"For the piece 'Third Christmas,' I decided to create a portrait of my uncle, who I lost to cancer in May 2020," Colston said. "The holidays, which is around the time I created this piece, are always a hard time for my journey with grief and loss, especially since this will be my third Christmas without my uncle. Through juxtaposition, I created a collage as my reference that portrayed my uncle in a positive light that matched his bubbly, energetic and kind personality. I then chose subtractive charcoal for the actual piece to express the somber ideas of death and grief behind the piece."
The majority of the pieces submitted by students were created as a part of a class assignment. Art teacher, Brice McCasland, highly encouraged all his students to apply for the competition. 
"LJVA has been nothing but open and accepting to me," Colston said. "Throughout my time here, I've been able to grow immensely as an artist and a person and gain mentorship from upperclassmen and Mac. Even just the physical environment of LJVA is so welcoming. The art room is where I spend most of my time, and it just feels like home to me. I genuinely don't think I would be the same person without LJVA, even just from the two years I've been a part of the high school program."
Leave a Comment
About the Contributors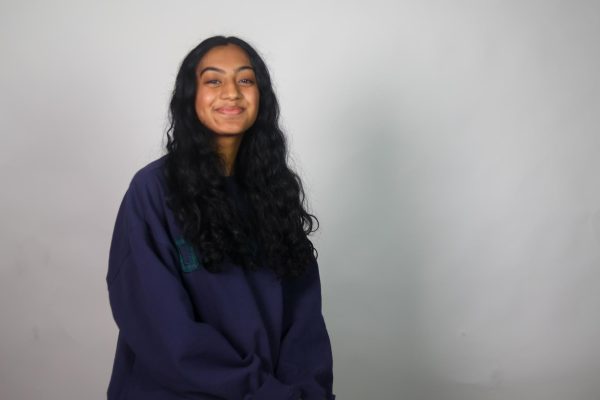 Dhriti Pai, Section Editor
Dhriti Pai is a junior heading into her second year on TRL. She is super excited for her first year as News Editor. In school, she enjoys being a part...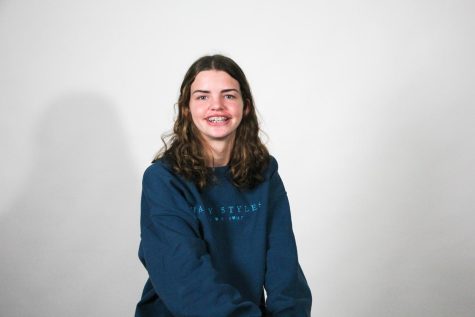 Eloise Friloux, Graphic Designer
Eloise Friloux is a freshman at the high school, and it is her first year on staff. Friloux is involved in the basketball program and enjoys spending time...