Fire alarm causes double evacuation
Hang on for a minute...we're trying to find some more stories you might like.
Two fire alarms triggered on the same day on Wednesday, Sept. 11, rising concern from the students. The first alarm went off at 10:50 a.m during third period, and the second sounded during B lunch at 12:11 p.m.
Assistant Principal Julie Hirsh said both of the alarms were actually set off due to construction in the fieldhouse, where structural pipes had accidentally knocked against the sprinklers, causing the alarms to set off in both the fieldhouse and the school.
In both cases, the Lucas Fire Department hastily made their way toward the high school in response.
"It's kind of cool that we've been able to get out of class," freshman Isaac Vinson said. "It's the best part of this. Like I know we're missing school, but it's awesome."
However, the double interruption frustrated some students.
"It's annoying having two fire [alarms] go off in one day," freshman Chloe Dorlon said. "It's really disrupting."

About the Contributors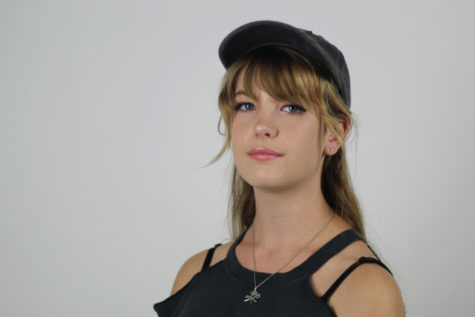 Joeley Hedgcoxe, Staff Writer
Freshman Joeley Hedgcoxe may be small, but her perseverance and stubbornness won't let anybody get in her way. This is Joeley's first year on The Red Ledger staff. She was introduced to journalism in seventh grade through the Willow Springs Rosette yearbook. She has since then decided to focus on writing, leading her to newspaper. She has been a journalism student for three years, and her passion for writing is still in hot pursuit. Joining TRL has been a chance for Joeley to experience something new. With a passion for performing and love for all things makeup, she steps into any room ready to make a scene. However, she still has a kind heart and soft spot for her friends and family. She is a dedicated member of the Lovejoy color guard, and encourages others to do what they love, even if there are people trying to tear them down. Hoping to blow away the community with her stories, she puts 100% effort into everything and is always searching for new ideas and inspiration to fulfill her dreams.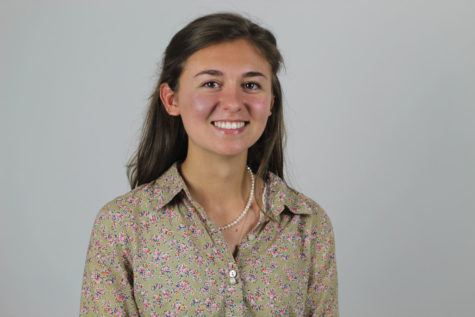 Lily Hager, Editor in Chief
Lily Hager is a junior and has been learning how to write for the community through newspaper since the seventh grade. Her third year of The Red Ledger is also her first year as one of the Editors-in-Chiefs, along with Madeline Sanders. She's always down to meet new people and skip the small talk. That's why she made it a priority to double block newspaper this year- to know every staff member. Because for the past 5 years, she hasn't just fallen in love with journalism. She fell in love with the staff she writes with, too. When she's not in E103, the newspaper room, she's in the band hall as one of the drum majors. You can catch her at every football game on a podium "waving her arms around," as some people call it. It's the little things that can make her day. Lily starts each morning by greeting her pet rabbit, Boots. She feeds two fish, Ryder and Rosy, and waters her 15 plants (and counting), all before leaving her bedroom. When she doesn't stay up too late writing, editing or finishing homework, she may start her day early with a Bible study or delicious breakfast. As an editor, she wants to make the website the best it's ever been. She has big shoes to fill, but she is so confident in the strength of this year's staff. She will use each day to help provide the school with a reliable, timely and interesting publication.