District receives highest rating by Texas Education Agency
Hang on for a minute...we're trying to find some more stories you might like.
The district announced last week that it has received a Texas School Report Card "A" rating. Lovejoy is one of the only four districts to receive the highest rating of 97.
Seventy percent of the report card issued from the Texas Education Agency is based on STAAR test percentages, and the other 30 percent of the rating is based on how well a district targets growth for students who score lower on STAAR, also known as "Closing the Gaps."
"In order to receive an A, districts had to have a scaled score of 90 or above," assistant superintendent Dennis Muizers said. "Seventy percent of the scaled score is determined from the higher percentage of students passing the STAAR tests or the percentage of students who made growth from one year to the next on their STAAR scores."
The district received a score of 96 in STAAR performance, and a score of 100 in "Closing the Gaps." This led to an overall score of 97, putting Lovejoy, along with three other districts, at the top of 1,200 other districts that were evaluated.
Muizers admitted that a letter score based on test performances is not entirely reflective of the experience of a student at school, but he also expressed gratitude towards the people who made the high rating possible.
"Even though the new grading system does not incorporate many vitally important factors that make Lovejoy an 'A' district," Muizers said. "We do believe that our overall grade is only possible because of the hard work of our teachers, principals, bus drivers, custodians, food service staff, students, parents, and community members who strive to make Lovejoy a school district that is second to none in every program we offer."
High school principal Chris Mayfield said he is happy to see the students and faculty of the district receiving worthy recognition.
"I think [the report card rating] is great because as a district, our kids and community are being recognized for the great work they're doing," Mayfield said.
Muizers said there were 121 districts and 32 charters who had a grade of A on the new accountability system.
"Excellence is not an accident," Muizers said, "and we remain steadfastly focused on meeting the academic, social, and emotional needs of each Lovejoy student."

About the Contributors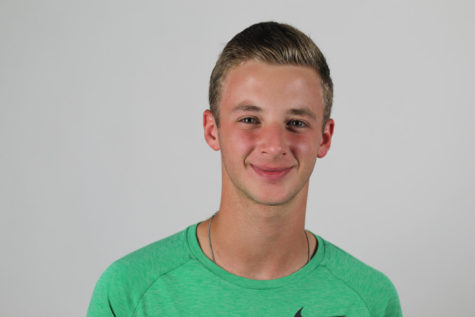 Benjamin Nopper, Section Editor
After a successful inaugural year on staff, junior Benjamin Nopper is delighted to return to The RedLedger for his second year as a contributor. Although Benjamin's niche is technically classified as "sports editor," he knows that he possesses a multitude of alternative responsibilities, which consist of extemporaneously making witty jokes (i.e. dad jokes) as well as offering his opinions when they are (or sometimes are not) requested by his superiors. All jokes aside, Benjamin genuinely hopes that his readers will learn essential information from his sports stories, and whether you agree or disagree with his opinion pieces, he encourages his audience to think for themselves based on facts instead of subjective feelings. Benjamin is an avid supporter of the First Amendment, and he is happy to listen to and civilly discuss differing viewpoints (the comment section is a beautiful thing). Nopper loves spending time with his family, friends, and three dogs, and when he is not in the newsroom, he is involved in both school and club baseball, Fellowship of Christian Athletes, National Honor Society, Student Council, and Spanish Club.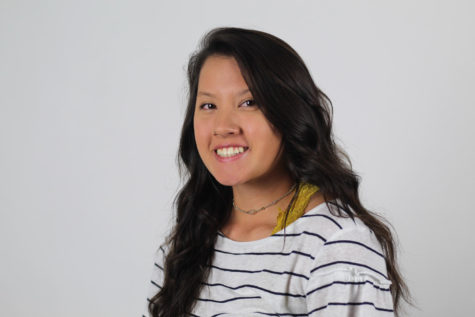 Grace Nguyen, Section Editor
Junior Grace Nguyen spends her Friday nights getting tackled by athletes in the 'danger zone' at every football game while taking photos. Although this may sound like an unpleasant way to spend time at football games, it's one of Grace's favorite parts of the school year. During her third year of being on The RedLedger staff, Grace will be a photographer and the graphic design editor. She can be found standing on the sidelines taking photos at every sporting event or laying on the ground for a good portrait angle anywhere in the school. Although most of her time is spent in the newsroom, she loves putting in work on the softball field, volunteering around the community, hanging out around her church, and eating as much guacamole as humanly possible. Grace takes pride in the hard work she puts into everything. She owes softball for teaching her perseverance, and newspaper for giving her the confidence she needs to be a better photographer. She also attributes much of her success to her life hack where she puts Halo Top into her 30 oz Yeti cup. Grace hopes that this year she can create photos and graphics that tell a story and make an impact on staffers' lives- just like LHS alumni Nicole Genrich, Katie Felton, and Nick Smith did for her.