AP art to host 9th annual shows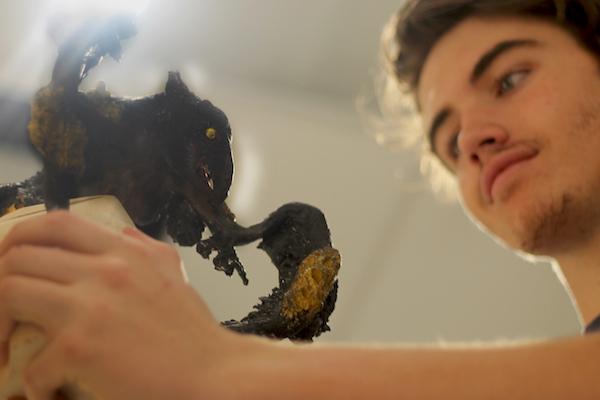 Hang on for a minute...we're trying to find some more stories you might like.
Advanced Placement studio art students will be displaying and selling their works in two shows this weekend.
Tonight the three dimensional sculpture works will be shown beginning at 6 p.m. in the E hall art gallery. On Saturday, the two dimensional art show will take place in at 341 Town Place in Fairview from 5-9 p.m.
Those in attendance will have the opportunity to buy artwork from the individual artists. On Saturday, visitors will also be able to participate in an auction to purchase supplies for an elementary school art program in another district.
Junior Trace Sutherlin said he has been working hard on his art pieces in preparation for the show.
"I was inspired by watching a lot of fantasy horror to make these pieces that evoke this feeling of horror and the design aspects of fantasy creatures," Sutherlin said.
Students have been able to pick what they want to display from their portfolio. The amount of space students get for their art depends on how many pieces they decide to display.
"Jackie Albers has some really cool stone sculptures, and stone is hard to work with, so I respect the fact she chose to do that for her concentration," AP 3D art teacher Jeff Seidel said.
Visitors will be able to walk through the whole display room looking at every piece that is displayed.
Junior Kassidy Litchenburg has been working on a 3D representation of a room and wardrobe.
"With my work, I looked to publicly challenge how much hope and happiness we put into materialistic things," Litchenburg said. "I was so interested in this idea because I catch myself finding my identity in what I wear, and through my art I was able to work through that."

About the Contributors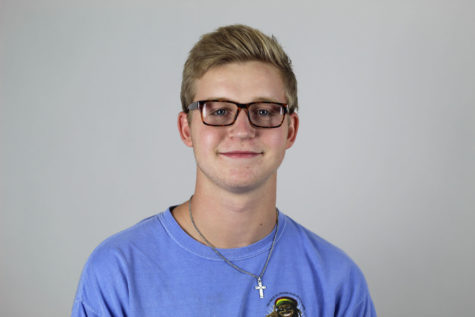 Drew Doig, Staff Writer
Entering his fourth and final year on The RedLedger staff, senior Drew Doig will continue to be a sports writer. Drew, or "Doig" as he's more commonly called, is a member of the varsity basketball team, National Honor Society, and Fellowship of Christian Athletes. Outside of school, Doig enjoys hanging out with friends and watching sports. A fan of everything Auburn, Doig plans to attend Auburn University. However, with major persuasion from his brother Grant, he could end up attending the University of Arkansas. Doig also enjoys playing video games and will take on any worthy opponent in NCAA 14 or NBA 2K. You can find Doig on the grill as he enjoys throwing on a nice New York Strip with fellow senior Kyle Olson. He enjoys watching The Office and will recite a line from Dwight Schrute when need be. Doig hopes that his wealth of experience on the staff and expressive personality will land him on the TRL's heralded "RIP wall" next to some of the all time greats that came through E103. Doig couldn't be more excited to be on the staff for his senior year along with fellow veteran Joseph Vastano, and he's ready to take the class to an elite level.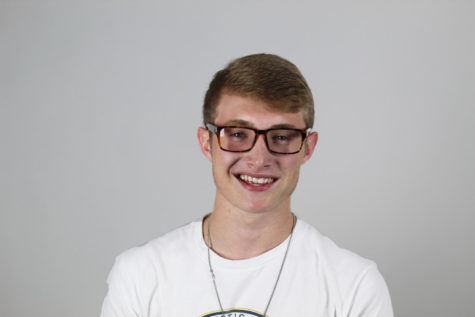 Joe Vastano, Staff Writer
Joe Vastano is your average Joe. He is a senior who really likes sports, fishing, and running. Texas A&M is his favorite college, so he cheers for them in any sport, especially football and basketball. Joe has also grown up as a Dallas fan, so the Cowboys and Mavericks will always be his pro teams. When he is not watching sports, he is playing them. His favorite is basketball, and he can be found playing it at any rec center or gym in the area. Joe is hoping that his lengthy time as a staff writer, and his previous term as editor-in-chief of Leopard Life in middle school will pay off in his last go around. Joe is looking forward to grand finale year with his equally superior right hand man Drew Doig.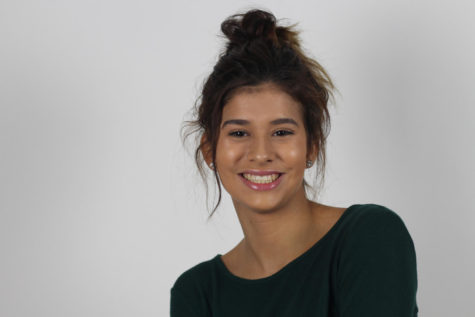 Shae Daugherty, Section Editor
Junior Shae "Sha-Sha" Daugherty is often sporting a combination of a grin so wide even the joker would have to stop laughing out of respect, her infamous pair of heart-shaped sunglasses, and enthusiastic dancing (complete with spot-on lip-syncing). It is rumored that she never really leaves the newsroom, not only because she beats her adviser there, but also because she is often the last to leave. Shae's photography phase has lasted a long time- five years.. She is delighted to work alongside the wonderful editors, but even more so to take on the responsibilities of Photo Editor. Either junior year has nothing on Sha-Sha, or she is happily oblivious to the complexity of her classes. Either way, she is planning on enjoying herself every day. She loves to make friends and hopes to touch the lives of the staffers the same way as the recent TRL alumni Nick Smith, Nicole Genrich, Katie Felton, Katie Bardwell, Hannah Ortega, and Anna Stockton. Standing at 5"10, she certainly doesn't need heels, but she wouldn't be caught dead without them. Let her leave you with this one piece of advice–keep your heels, head, and standards high.