The Red Ledger receives numerous honors at ILPC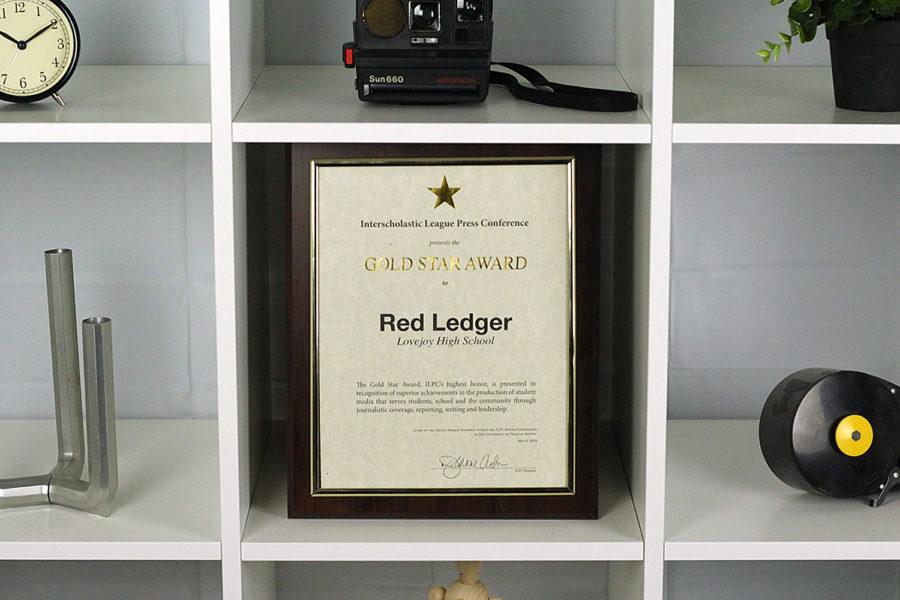 Compiled by The Red Ledger Staff
May 7, 2018
The Red Ledger received seven Tops in Texas awards, 15 golds, six silvers, three bronzes, and eight honorable mentions out of 26 total categories in the 5A online division from the Interscholastic League Press Conference (ILPC) on Saturday, May 5, at the state convention in Austin. The Lovejoy News Network also received two honorable mentions.
"Our adviser gave us some perspective about these awards and how it's so rare for us to have won so many for this conference," senior and co-editor-in-chief Nick Smith said. "It makes me extremely proud as an editor-in-chief to see so many of our staffers gain recognition for the fantastic work they do day in and day out."
The Tops in Texas award can be described as the best of the firsts. In presenting the award, the first place winners from the MS, 1A, 2A, 3A, 4A, 5A, and 6A conferences in a certain category, such as sports feature, are compared and one of the seven is crowned as the best example of that certain category in the state. All the Tops in Texas winners' work will be published in a special booklet from ILPC.
Senior Katie Felton received a Tops in Texas award for news writing, sophomore Madeline Sanders for news feature, sophomore Benjamin Nopper for sports news story, senior Hannah Ortega for sports feature story, sophomore Kelsey Carroll for feature writing, and senior Mary Catherine Wells for personal column. Because these staffers received a Tops in Texas award, they also took first place in their respective categories. The Red Ledger staff also received a Tops in Texas award for headlines.
Senior Anna Stockton and 2017 graduate Caroline Smith took third in news feature behind Sanders. Sophomore Lily Hager received second in sports feature story behind Ortega and an honorable mention in editorial writing. Nick Smith received an honorable mention in sports news story, and sophomore Hannah D'Iorio took second in feature writing behind Carroll.
Senior Joe Cross won first in entertainment review, while Felton won first in entertainment feature. Ortega received an honorable mention in entertainment feature. Senior Nicole Genrich received first in personal opinion column. In in-depth news/feature package, Ortega, Nick Smith, and junior Austin Keefer walked away with an honorable mention.
In the realm of photography awards, junior Parker Nolan won first in photo slide show, first in general news photo, first in portrait, second in photo portfolio, and honorable mention in sports action photo. Carroll won third in photo portfolio, sophomore Grace Nguyen took third in portrait, and sophomore Shae Daugherty received an honorable mention in entertainment photo.
Junior Avery Degenhardt won second in computer art, and senior Carson Lewis received an honorable mention in the same category. In infographics/sidebar, senior Emma Overholt won first, and senior Sophie Starnes and 2017 graduate Will Anderson received an honorable mention.
Seniors Grant Dennis and Bradley Davis won first in video story, and Nolan and senior Falyn Brothers won second in the same category. Sophomore Shivani Radhakrishnan took second in multimedia package.
For the Lovejoy News Network, junior Sylvia Hansen took home an honorable mention in documentary, and Dennis received an honorable mention in intro sequence.
The Red Ledger was also one of only five online publications in the state to receive the Gold Star Award, which is ILPC's highest honor. Both broadcast and newspaper received the state's top rating, the Award of Distinguished Merit, as well.
"By my count, our journalism students have won more than 150 honors and awards this year," adviser Corey Hale said. "It's a testament to the hard work of the entire staff from top to bottom. From staffers turning in their story ideas each week, to the editors who work on polishing the stories and packaging them with headlines, graphics, photos and video. It's truly a team effort, and I'm so proud to be their teacher."
About the Contributor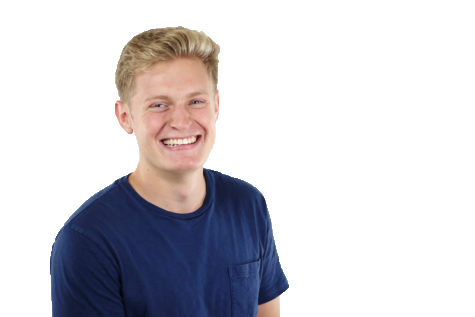 Nick Smith, TRL Editor-in-Chief
Nick Smith is a senior and has held a US citizenship for 17 years, but is still confused as to why he still doesn't qualify for senior citizen discounts....