Life on screen
Former Lovejoy student Bryce Gheisar pursues acting career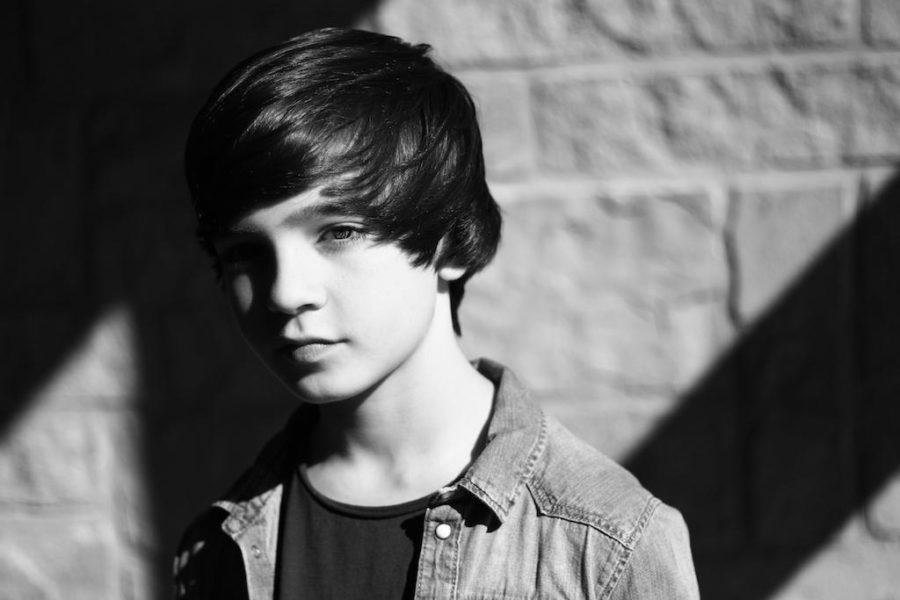 A typical day for 12-year-old Bryce Gheisar starts out on the set of Disney Channel's "Walk The Prank" where he first gets food from the breakfast buffet, then goes off to hair, makeup, and wardrobe, and even tries to fit some school in if there is time.
"If it's a pranking day I may go back to hair and makeup for hours to get into some detailed disguise," Bryce said. "Sometimes we just go to set and prank somebody. After that, lunch, more school and then home."
Bryce, a former Lovejoy student, started his acting career early.
"When I was about 8 or 9 a friend told me about Cathryn Sullivan's acting school," Bryce said in an interview for the documentary, Dream Chasers. "I went to my first class, I paid for it and everything because I really wanted to do it, and it just made me really want to be an actor."
Bryce's mom, Nicole Gheisar, plays a big role in his acting career.
"Like any other parent, I want my child to be happy, be a good person, and be successful," Nicole said. "I hope acting will bring him all of these things in life, but we will support him in whatever career he chooses."
Bryce said he "doesn't act for the fame, but because [he] really loves it."
"
Acting has impacted my life because it has given me the opportunity to travel and visit many new places."
— Bryce Gheisar
"Acting has impacted my life because it has given me the opportunity to travel and visit many new places," Bryce said. "The travel is exciting and I love visiting other states, and even other countries. However, it is hard on my family as we can't all always travel together. Sometimes I don't get to see my brother or dad for weeks at a time. That's not fun, but we make up for it when we are together."
Along with the sacrifice of their family often being split between Texas and California, Bryce and his brother Blake, an eighth-grader, also had to give up public school and begin homeschooling.
"Bryce's acting hasn't affected me that much other than homeschooling, so I'm able to travel every week," Blake said. "Whether it's to Canada or Los Angeles. I also enjoy hanging out with the kids on 'Walk the Prank.' I guess it has affected me a lot, but I enjoy it."
Bryce said his teachers here were supportive of his acting when he had to leave to shoot a film that is coming out this year and that it was like "one big family."
"I stopped attending Lovejoy in the middle of fourth grade," Bryce said. "I had booked my first movie 'Into the Who Knows!' It filmed in Austin, so I couldn't stay in Lovejoy. I really miss all the teachers and students. After filming ended, I booked more roles, so I enrolled in an online school that fit my schedule and worked for all the travel I had to do."
While Bryce will be continuing homeschooling, Blake may be returning to Lovejoy for his freshman year.
"We are still trying to decide," Blake said. "Bryce and I started acting together. I got a couple of commercials, but then I stopped because I didn't like it that much. But I'm thinking of going back into acting."
In addition to "Walk the Prank" and "Into the Who Knows!" Bryce has already had many acting jobs, including "The Bus Stop," and "A Dog's Purpose." This spring, he has a role in "Wonder" which stars Owen Wilson and Julia Roberts.
"'Walk the Prank' has been an amazing experience for me," Bryce said. "It was always my dream to be on Disney, so waking up every day knowing that we have a hit show on Disney still blows my mind. The show itself is filled with new challenges every day. You have to remember that these pranks are happening to real people and the level of improv challenges us every time on set. There's never a dull moment."
To Bryce, acting is not all fun and games.
"You really have to work really, really hard," Bryce said in the Dream Chasers interview. "You have to go through dozens and dozens of auditions, and you have to be able to be rejected over and over on those auditions. But all it takes is to get one, and then you start building up your resume. All you have to do is work as hard as you can."
Through the trials and tribulations of auditions and acting gigs, Nicole has seen Bryce grow through his acting.
"Bryce has matured as an actor and a human-being," Nicole said. "His success so far is the result of hard work and the ability to handle rejection."
Rejection comes with the job, Bryce said.
"Sometimes when you get rejected you're like 'what? I did a really good job,'" Bryce said in the Dream Chasers Interview. "But someone might want a blonde haired kid or a black haired or there's just one thing that's different about you that they don't want about their character then you can get rejected. But you just have to keep on going and know they you'll get it one day."
Even though Bryce has parts in major movies and television shows, Blake just sees him as "part of the family."
"It doesn't really feel like Bryce is famous," Blake said. "But when we go out and public and he gets recognized, then it feels like he's famous."
Bryce hopes to continue his acting career and would love to be in a "Jurassic Park-type" movie.
"My favorite part about acting is that I get to be somebody else," Bryce said. "It's fun pretending. I enjoy the entire process that goes into creating a show or a movie. It allows me to feel so alive."
About the Writer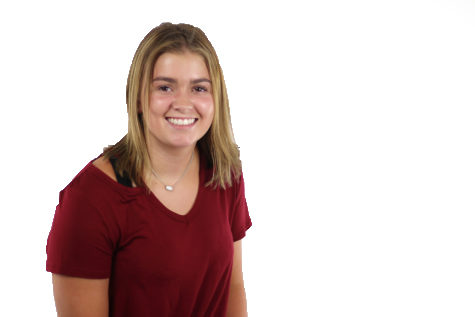 Katie Felton, TRL Reporter
Senior Katie Felton, a four year Red Ledger staffer who suffers from severe senioritis, cannot wait to be done with high school. But, since she is stuck...