A wave of generosity
With the help of the Oceanic Club, the Richardson family plans to donate books to children in need
Hang on for a minute...we're trying to find some more stories you might like.
Students of the St. Catherine's School in Kauai, Hawaii can say 'Aloha' to a variety of brand new books thanks to juniors Elyce and Pierce Richardson and the Oceanic Club.
Pierce and Elyce came up with the idea of a book drive in hopes that the books "will give [the children] a new passion." It will be held through Monday, Dec. 18, and students can drop off new books to the labeled boxes in the commons. These donations will be taken to Hawaii for Christmas as a donation to St. Catherine's School. Elyce described this opportunity as a "way to give back to something that's really close to [her] heart."
"We go to this church every year on Christmas in Kauai," Elyce said. "It's really welcoming, so I thought it'd be a nice thing to do and collect books for them because they have a school connected to their church. Hawaii is really isolated, and it's hard to get certain things, and things are really expensive so their library is really scarce."
Erika Richardson, mother to Elyce and Pierce, said the hospitable environment the church created has motivated their family to donate.
"We fell in love with Kaui years ago as a family," Erika said. "St. Catherine's is a wonderful, inviting parish. We attend mass each year, and it feels like home. Anytime anyone can give back feels amazing."
Elyce wanted to involve the Oceanic Club in helping with donations and service opportunities.
"This year when we created the [oceanic] club, we wanted to do something that involved service," Richardson said. "I just want to give back and try to reach a different group than we're usually surrounded by and bring something from our home to theirs. I thought this would be a great opportunity to incorporate service and get people to give back."
Pierce said the book drive was an opportunity to "involve the whole school" and give back to those in need.
"My sister and I felt that it'd not only be morally right to do but also the perfect time to donate due to the fact our club is growing, and we can reach out to practically everyone in the school to help donate," Pierce said.
Elyce said the club has the potential to educate a wide audience.
"I like that we were able to incorporate our school into it and bring something that's important to me to other people," Elyce said. "I like having them help us do something that's really close to our hearts and teach them about another part of our world that not many of us know about."

About the Contributors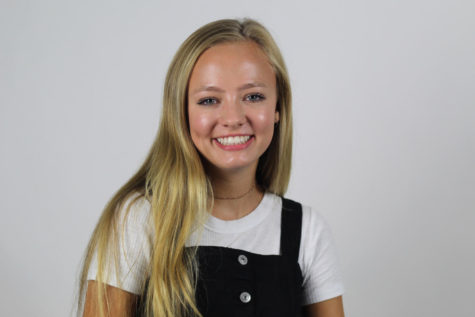 Lulu Butler, Section Editor
As her third year working on The RedLedger staff, junior Lulu Butler serves as the class' News and Opinion editor and is eager to start another exciting year full of writing. Butler is also known by many to laugh at any and everything and make everyone else laugh along with her. She's also commonly caught repeating the phrase "I can't, I have dance" as she trains 20+ hours every week as a ballet dancer. Her other interests include hanging with friends, taking long drives, music, taking pictures, reading, yoga, and going to church. Lulu is also involved in National Honors Society, French Club, and Student Council where she serves as Treasurer. Butler also finds joy in spending time with family, writing, and adding to her ever-growing polaroid wall (she's a sucker for nostalgic pictures). Because she won't be growing in height anytime soon, she hopes to grow immensely as a writer and editor on this year's staff. Above all else, Lulu loves to stick in the fact that she was the Sophomore Homecoming Duchess wherever she can.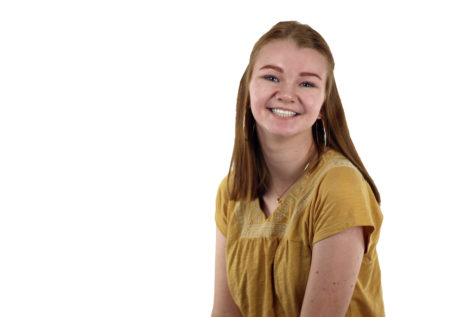 Emma Overholt, TRL Reporter
As a senior, this is Emma Overholt's first year on The Red Ledger as a graphic designer. Graphic design has been a hobby of hers ever since she took "Graphic Art & Design" in middle school, and one can catch her perusing Pinterest for typography inspiration. When she's not designing on Adobe Illustrator, she is curled up with her cats, Ginger and Blaze, watching "Parks and Rec" or "Castle." Emma's music taste is quite expansive. Her car's programmed radio stations range from 80's pop hits to alternative, and, most importantly, anything in Spanish. If she isn't reading a textbook for her AP classes, her nose is probably in the latest young adult novel to hit the shelves. Emma's passion for teaching is also very important in her life. She has student-taught at Hart Elementary and her church. She plans to study secondary education and graphic design in college. Emma is beyond excited to create graphics for The Red Ledger and promises there will be no use of Comic Sans.