Running over depression
Student takes action against mental illness in the community
When tragedy strikes, it can be easy to sink into darkness and accept its reign. It can be easy to block out the light or believe it no longer exists. But when junior Bradley Davis experienced disaster through the loss of a friend to suicide, he decided to fight back against the darkness of mental illness.
Bradley, who is on the cross country team, is putting on a run for suicide prevention, and the project also serves as his Eagle Scout Project for Boy Scouts.
"[The run is] called Running Over Depression, and it's taking place on October 29th," Bradley said. "All the funds we raise will be going to the American Foundation for Suicide Prevention."
The idea to put on a run came up quite some time ago, but it wasn't until the recent tragedy that Bradley decided to make the suggestion a reality.
"It started with, way back two summers ago, my mom was like, 'Hey, for your Eagle Project we should do a run or something,'" Bradley said. "I was like, 'Eh, sounds like too much work.' Then a close friend to probably a lot of people at Lovejoy took his life, and [he] was pretty close to me. It made me decide that for my Eagle Project I should do something good for it, and being on cross country and my mom running and coming up with the idea, we decided to put on a run. We weren't sure how it was going to turn out, but so far it's progressed really well."
The decision was met with some concern by Bradley's father, Jon Davis, as organizing a run can be a huge undertaking.
"I knew it'd be a really big project, so I kind of wanted to make sure he was really committed to following through on it," Jon said.
Bradley's first steps on the road to the run included permits, paperwork, and permission.
"You have to get a pass by the Boy Scout people," Bradley said. "Then you have to get all the facility requests from Lovejoy and the street permits from TxDOT. You've got to get the timing company. You have to go and get sponsorships which, after [the run] got in the Dallas Morning News, a lot of people just emailed [me]. Before I was going business-to-business."
Bradley said there was "no way [he'd] be able to pull off" this race without the support of his parents and his sponsors. Another one of Bradley's biggest supporters is Chip-2-Chip employee Deb Teague, who said that Bradley has "touched a lot of people." Teague has helped Bradley spread the word about the race, organize packet pickup, and gain sponsors, like SSG Limited, First Bank, Baxter's Hair Salon, and Lovejoy Pediatrics.
"I told them, 'Look, here's where you need to go for sponsors," Teague said. "There [are] vendors that you should get.' Chick-Fil-A loves to sponsor races. So does Raising Cannes. I do like that, I tell them, 'Try to go after these sponsors and see if they'll give you food.' I just know because I do this all the time so I know who's out all the time. For a race like this, because of what it is, a lot of doctors and facilities that treat people would be interested because it gets them exposure if they sponsor."
Bradley would like to have at least 400 people signed up for his run.
"Right now I think we might have around 50 [people signed up]," Bradley said. "We're hoping we can get a lot of people from Lovejoy to sign up. Not a ton of people from Lovejoy have signed up yet. You can sign up by going to getmeregistered.com and just search 'Running Over Depression.'"
Bradley said he hopes his event will bring healing to communities in mourning.
"[We're] not just [healing] our community," Bradley said. "Another friend from my Boy Scout troop who went to Plano committed suicide a few weeks ago, too, so Plano is really into [the race], too. We're just trying to overall heal Lovejoy, Plano, Murphy- trying to heal the community, get past these awful events."
National Suicide Prevention Lifeline: 1-800-273-8255
Leave a Comment
About the Writer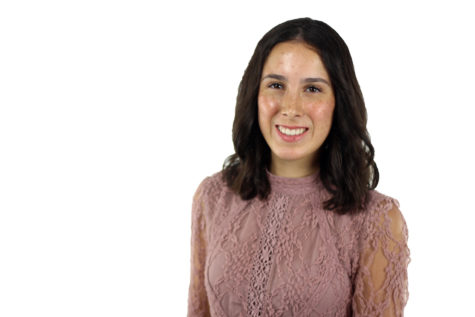 Hannah Ortega, TRL Editor-in-Chief
Senior Hannah Ortega's love for journalism has blossomed from a curious seed, which was planted when she joined the class in the seventh grade, into...