Back in the game
Girls soccer coach returns after battle with cancer
It's 4:15 p.m., an 89 degree September afternoon, and the sun's cruelty shows no mercy on the girls' soccer team. Players wipe the sweat off their brow as they liberate themselves from their shin guards and the baking soles of their cleats. Though huddled with coach, combating their shortcomings and the never-ending battle with heat, a silent, greater struggle remains unsurfaced.
That is, until the diagnosis. 
Girls head soccer coach and digital media teacher Ian Keeble was diagnosed with cancer last fall. Following immediate treatment and a speedy recovery, Keeble finds himself back on the field this school year. 
"I knew something was kind of off," Keeble said. "I got a sonogram to get it checked out, and the doctor told me it was cancer. Two days later, I had surgery to get it removed. "
Following his procedure, Keeble began chemotherapy, but the further spread of cancer prolonged his treatment, which stretched from February to April. Persistent nausea reigned among other symptoms as the most restrictive factor in his participation with the team.
"When I was out, I did everything that I could," Keeble said. "Tuesdays and Fridays, I was making it to the varsity games. The training was really done by Coach Duran and Assistant Coach [Saydee] Bailey."
Bailey, the girl's assistant soccer coach, was one of the coaches filling in for Keeble during his time off.
"It was all worth it with the group of girls we had last year," Bailey said. "You could tell they went out there every game and gave their all for Keeble. We all wanted to make him proud and that's exactly what the team did."
In efforts to further assist Keeble with his recovery, parents and players united to provide him with gifts, notes and even financial support. 
"The parents put together a lot of money to pay for meals and medical expenses, and I can't thank them enough for doing that," Keeble said. "The junior varsity players gave me my favorite professional team's jersey and they all signed it. The varsity group, when I was able to see them play, I felt like they played for me. I couldn't have asked for them to play any better than they did throughout the season."
Junior and varsity center back Maggie Manders says Keeble is very understanding, big on teamwork and wants his athletes to "reach their full potential" on the field. 
"There are so many things to like about Coach Keeble," Manders said. "While Keeble wasn't at every practice, he was at every game. Every single game we continued to remind ourselves we're 'playing for Keeble.'"
Keeble's relationship with the game dates back to when he was 4 years old. He played soccer at Colleyville Heritage High School and later at Austin college, even extending to his time after education; however, his career as a player ultimately came to a halt.   
"I had a few knee surgeries, two my senior year and one playing men's league after college," Keeble said. "Going through the surgeries and knowing I'd have more if I kept playing, I thought I would stop. Soccer has always been a part of my life, and I wanted to coach outside of college. I can't play anymore, but this is the way I can be as close to playing as possible. 
Much like his transition from player to coach, Keeble continues to maximize the aspects of life that are out of his control.
"It was tough, and it's still tough to be ok with the diagnosis and know there are certain things that I can't control," Keeble said. "It's almost impossible not to think about those things. I try to teach the players that there are things you can control and things you can't, and I'm going through that every day."
Leave a Comment
About the Contributors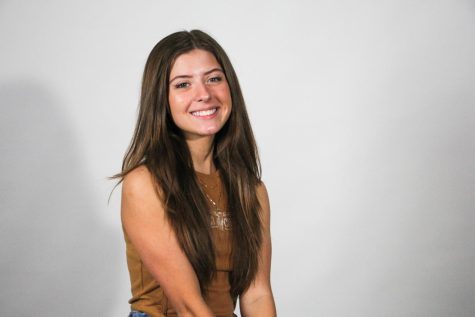 Sarah Hibberd, Editor-In-Chief
All good things must come to an end, but what about great things? Although she's approaching the end of her high school career, senior Sarah Hibberd...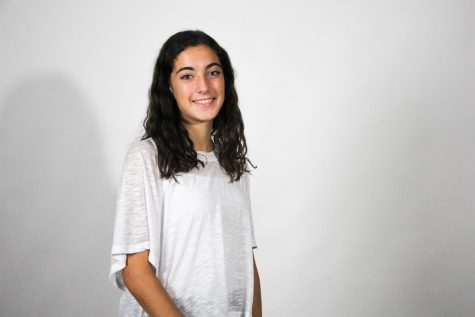 Caroline Dolberry, Photo Editor
Junior Caroline Dolberry is excited for her second year on TRL and first year as Photo Editor. Dolberry enjoys running on the cross country team and high...