Honor yourself, serve your country
Veteran shares history in Air Force, message to this generation
Air Force veteran Robin Forte' served as a fighter pilot during the Vietnam war from 1967 to 1973. He graduated from the University of Oklahoma with a degree in geology and a commission in the Air Force. After training, he was summoned to South Korea and served a short while in Vietnam. 
"Daily training always revolved around flying," Forte' said. "A flight of one to two hours took us five or six hours by the time we got there, briefed the flight, flew, came back and debriefed. Everything else supported that flying mission."
Although he never experienced air-to-air combat, Forte' and his squadron trained amongst each other in practice. February of 1972, Forte' and his squadron were high in the sky, escorting President Nixon into China. For the first time in history, a U.S. president is visiting the PRC.
"We were excited about doing it," Forte' said. "The weather was terrible, too bad to fly in, but we had to do it. Everyone was very..," Forte pauses, reflecting, "ready to do it. Ready and willing."
Forte' grew up with his father in the Air Force and knew how his life would play out. He would graduate high school, attend college, "do his duty" to his country and come home to civilian life. 
"My dad flew fighters in WWII and in the Korean war," Forte' said. "There's something poetic about the fact that in his career, he flew the top-line fighter in the free world. In my career in the Air Force, I flew the top-line fighter in the free world. He flew the V-51, and I flew the F-4."
Forte' is now an Oil and Gas Producer as well as the owner of Forte' Productions. Following his service, he and his family founded the Forte' American Heroes Fund, which continues to raise millions for homes, service dogs, bills, and even Christmas presents for wounded soldiers. 
"I know guys that have come within an inch of burning to death from an IED in Afghanistan," Forte' said. "I have a good friend who carries a 30-caliber slug lodged up against his brain that he got in Afghanistan. I've never found one that said anything but 'I would do it again.' "
Forte's time in service sticks with him everywhere he goes. His message to the youth is to "honor yourself, and serve your country."
"I'm glad I haven't had to go through life thanking others for serving," Forte' said. "It was my privilege. Serving, flying and wearing the uniform was the best thing I ever did." 
View Comments (1)
About the Writer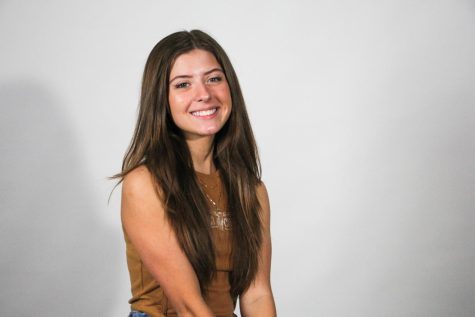 Sarah Hibberd, Editor-In-Chief
All good things must come to an end, but what about great things? Although she's approaching the end of her high school career, senior Sarah Hibberd...