Tearful goodbye, new beginnings
Old principal leaves district
At every home football game, a recognizable announcer voice booms through the speakers after every touchdown, field goal, interception and timeout. The announcements keep the audience informed and engaged through the roughly three hour long games. The man behind these proclamations is faculty member Kent Messer.
Kent Messer, a member of the district faculty for the past 15 years, plans to leave his position as director of human resources for employee recruitment and development. 
"Dr. Messer has been here since the start of our journey in Lovejoy ISD in 2006," said Ray Winkler, the principal at Sloan Creek Intermediate School.
Although Messer plans to leave the district, he plans to remain in education.
 "I will be working as a program coordinator at region 10 educational service center in Richardson, Texas," Messer said. "In this role, I will be coaching and supporting school administrators throughout the region." 
Before the role of director of human resources, he served as a middle school assistant principal and middle school principal.
Messer involves himself with the community, volunteering at various events. 
"He is the voice of Leopard stadium, has read the names each year at graduation, and has been embedded in the fabric of everything we have built in Lovejoy ISD over the years," Winkler said.
Winkler and Messer participated in a band called the "Friday Night School" with other faculty members. The band consisted of Ray Winkler on Bass Guitar and vocals, Kurt Doty on drums and Kent Messer on Guitar and vocals. The band has played at a variety of different events and locations. 
"[Messer] and I have done so many events together," Winkler said. "I loved having him make people's day by singing their favorite songs."
Messer formed relationships with staff and students. Members of the community participated in the band over the years.
"I have appreciated the opportunity to work with such great teachers," Messer said "Great school districts are built through the work of great teachers. The incredible thing about Lovejoy is that we have great students, great families and great teachers." 
Messer plans to leave an impact on the district.
"I can only say thank you," Messer said.  "I have grown more as a person and as a professional in Lovejoy than I could have ever imagined. Lovejoy made me a better person and professional."
Leave a Comment
About the Writer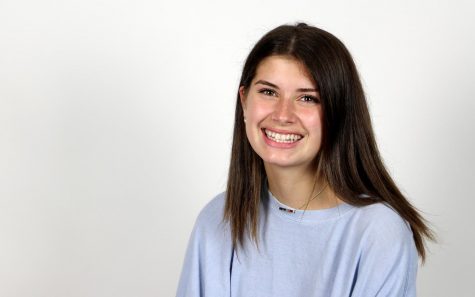 Eleanor Koehn, Staff Writer
Although Eleanor Koehn is a junior at the high school, this is her first year on The Red Ledger staff. Koehn is involved in cross country and soccer and...