Moving forward
As students flood the seats across the main gym, decorations can be seen surrounding the area. The cheerleaders, band, majestics and student council all have worked to put together a pep rally that shows the true meaning of being a Leopard. Over the last seven years, student council adviser Theresa Dollinger worked with students, practiced patience and flexibility and watched students succeed with amazement. Countless pep rallies, homecoming dances and student programs have been planned under her guidance.  
At the end of this year, Dollinger will step back as student council adviser while maintaining her job as a biology and anatomy teacher. 
"I think it was right after Christmas time," Dollinger said. "I talked to Mrs. Dodson [associate principal] and Mr. Mayfield [principal] about some stuff, and I think I just decided it was the right time and right place to do it. It is one of those things that I wanted to end on a high note when I still love it, and I don't resent it for the time or effort that it takes."
The time Dollinger spent working with the student council allowed her to build relationships with students that last past their high school years. She has kept in touch with students from even her first year as adviser.
 "Mrs. Dollinger was super impactful for me," senior Lia Hopkinson said. "She always was there to help me for whatever I may have needed, and offered the best guidance for growing within [the] student council as a leader. Mrs Dollinger impacted me specifically by providing support, and the best advice for striving to be a better leader for myself and others on campus."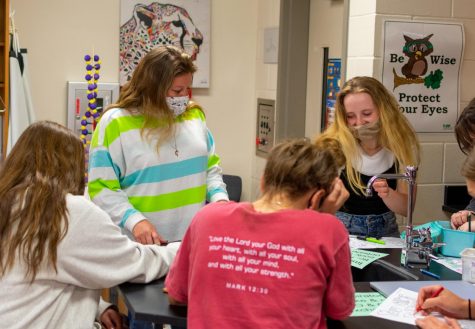 Her time with student council has taught her how creative, inventive and efficient students can be when working on a project.
"I've learned a lot; a lot of flexibility, and a lot of patience, but I've also learned a lot about school spirit, and what it takes to get events done," Dollinger said. "I had no idea how much work was put into each event, into each homecoming event [and] into each programming situation that we do."
The past two years, Theresa's daughter, sophomore Hannah Dollinger, participated in  the student council program. Though she knew ahead of time, she said the student council was "shocked" when they first heard about the change that was coming.
"Throughout the year, she has helped us organize everything and makes sure that we are always on topic, and working as hard as we can," Hannah said. "Also, she allows us to pick projects that we are passionate about as a student council. Three words to describe her role as a student council advisor would be helpful, organized and lenient because she allows us to do what we want to do, and what we see best for the school."
Over the past seven years, Dollinger learned the capabilities of her students, and created connections with other organizations, such as the Parent Teacher Student Organization, that have allowed her to find success in the role. 
"For a little bit of time, I think just kind of being on the sidelines will be a little bit harder than what I anticipate of being right in the middle of it and running around," Dollinger said. "But, I think it will also give me a chance to enjoy some of the stuff that we do."
Though it is unknown who will fill her role at this time, students are interested to see what the next year holds. 
"I think it will be very interesting [moving forward] because whoever is our advisor next will have no incoming knowledge of everything that goes on behind the scenes," Hannah said. "It's going to leave a lot more up to the students, and the officers, to really step up and do their role."
Leave a Comment
About the Contributors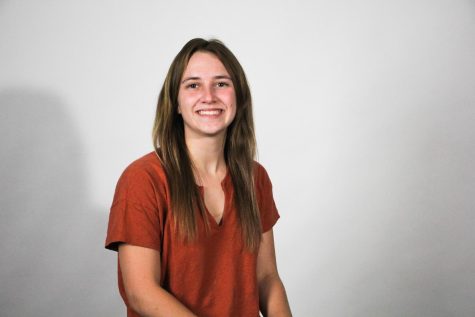 Audrey McCaffity, Section Editor
Beginning her fourth and final year on staff, Audrey McCaffity is more than excited to take on the role of Community Editor. The past four years have been...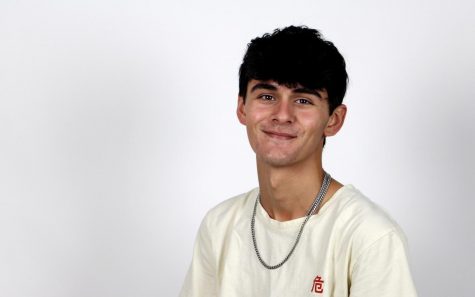 Andrew Hager, Photographer
Junior Andrew Hager enters his second year on The Red Ledger as a photographer. Hager enjoys spending time with his friends, photography and traveling....