Inseparable
Teacher shares gratitude, influence from sister-in-law
Sisters or best friends. Both. The dream of a best friend turned sister-in-law came true for AP World History teacher Ashley Bonilla when she married Ginna Bonilla's brother.
Ashley lets out a small laugh as she talks about moments with Ginna in their close knit hispanic family.
Next to the putt of the golf club, Ashley and Ginna arrived at Brookhaven Country Club to begin their shift in the restaurant. The 16-year-old Ashley talked with Ginna as they served the members.
Ashley's voice rises in sweetness while she tells of her surprise to find out Ginna was her future husband's sister.
As a single mother who works as an apartment leasing manager and raised her 18-year-old daughter, Alejandra Bonilla, Ginna inspires Ashley with her desire to give Alejandra everything even when it's difficult. Ashley finds Ginna as her measuring stick on when to allow her three girls to have more responsibilities.
Whether Ashley needs someone to pick up her daughter from soft ball practice or is stuck working late at school, Ginna is there to lend a helping hand. Not only does Ginna help her by picking up the girls, she gives Ashley advice and supports her through everything. 
When Ginna was working till 10 p.m, Ashley would pick up five-year-old Alejandra, make her dinner, take her to where she needed to go, give her a bath and put her to bed. Then Ginna would come pick her up at 10:30 or 11 p.m. Ashley supports Ginna with everything, and loves her close family for herself and her kids.
Ashley and Ginna text each other almost everyday. The primarily english speaking Ashley and spanish speaking Ginna's bond continues to strengthen from their shifts at Brookhaven, to a wedding, to the motherhood of each of their kids.
Leave a Comment
About the Contributor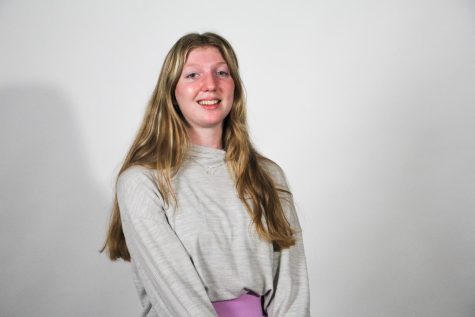 Calla Patino, Editor-In-Chief
Strolling into her third year on staff, senior Calla Patino is ecstatic to be back in the newsroom as an Editor-In-Chief, leaving her summer days of folding...