OAP progresses to bi-districts
The theatre one-act play team (OAP) progressed to bi-districts and won fifth place for their show on March 25 at The Colony High School.
"We all feel very proud because our last performance was our best show that we've done, and we acknowledge that," sophomore Brindley Eaton said. "The cast is mainly freshmen and sophomores, so we're really excited for what's going to come in the next few years."
The OAP team previously won first place at zone competition and third place at districts. They performed the show "Wit," by Margaret Edson.
"My favorite part [of the show] was really growing as a company," sophomore Clay Dierks said. "We all made great strides from where we were when we began to where we are now. It was amazing to see how we all grew in our own ways."
The OAP team also won individual awards. At district, Jillian Nuckels won outstanding technician, Eaton and Jack Marsden won honorable mention all-star cast and Ellis Smith won all-star cast.
"Oh goodness, I'm so proud of them," sophomore Ellis Smith said. "We worked so hard. We were up here all of spring break, putting in the time, putting in the work and putting in the effort. We just have to work harder next year, and be ready for the challenges a little better next year because out of the 15 cast members, only four of them were upperclassmen, and [for] a lot of us, it was our first time doing this level of competition."
Leave a Comment
About the Writer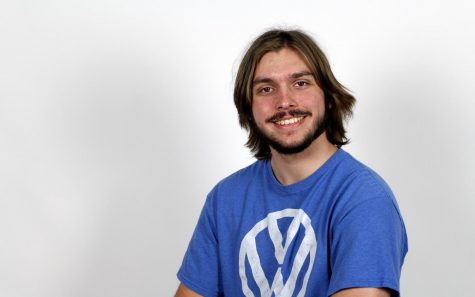 Mathias Alling, LJP Staff
Junior Mathias Alling is entering his third year on The Red Ledger as a section editor. He can often be found riding his bike at six in the morning, at...