Drive to modify
A red Scion 2013. The car Junior Brendan Bruner has been wanting for years. He's been saving up for it since the fifth grade.
He's given it a Southbend Stage 2 race clutch, a Kartboy short-shifter, a full custom exhaust and a few other modifications to make it his Scion FR-S.
"Driving is one of the main things I look forward to whenever I wake up," Brendan said. "Whenever I drive, everything else just goes away, and it is really relaxing. The challenge of working on a car is also another thing I really enjoy. Whenever you get everything to work, it is the most satisfying feeling in the world."
Brendan has been interested in cars since a young age.
"He'll be embarrassed to tell me this, but when he was four or five, he wanted to go and help me work on the Cougar," Brendan's grandfather Paul Ogle said. "I think I was putting the fuel pump in and just wanting to do something. He hit the rear fender with a tool and chipped the paint. That mark is right there, still, so I told him he needed to look at that and remember him helping as a four year old."
Ogle helped him learn how to work on cars throughout the years, including him starting to modify his FR-S. His grandfather began working on cars in the 50's and 60's when muscle cars were gaining popularity. This led to him becoming a mechanical engineer and passing on some of his mechanical knowledge onto Brendan.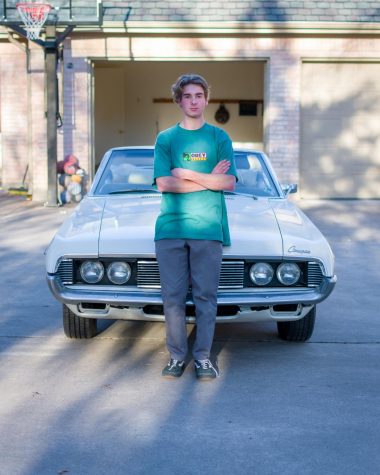 "I admire his mechanical abilities," Ogle said. "When a person takes apart something mechanical, it makes it a lot easier to put it back together. In Brendan's case, he seems to have quite the knack for being able to put stuff together that he didn't take apart. That, to me, is a special gift."
Ogle recently sold Brendan his 52-year-old 1969 Mercury Cougar Convertible. 
"On the Cougar, I am currently working on putting it back together and getting it to start because it has been sitting for 10 years," Bruner said. "I recently installed some new fuel lines on the car, but there is still a lot left to finish fixing. The car is pretty special though. It's a convertible with a four-speed manual transmission, which was a rare combination for those cars."
Brendan takes his Scion FR-S to car shows in the Dallas/Fort Worth area. These car shows include High Octane Meet, Field Up Meet, Rooftop Meet and The Community Meet.
"I went over to drop my son off to play with Brendan's brother, and we pulled up in the driveway and there's Brendan, hand washing his car because he's going to go to a car show in the morning," fellow car enthusiast Landon Nitschke said. "The reason that's a memory for me is [because] I hand wash all of my vehicles; I don't run them through car washes and things like that. When I pulled up and saw him with a bucket of water and soap and a wash mitt, I thought that was a pretty cool deal for somebody his age to be doing that" 
Brendan wants to pursue a career in the automotive industry. He is taking mechanical engineering and programming classes in school to help him achieve this goal.
"I'm very thankful for all of the amazing people I have met because of cars and all of the great experiences that have come along with them," Bruner said. "I think it would be fun to start a car club at school but I need to find a teacher who would sponsor it."
Leave a Comment
About the Writer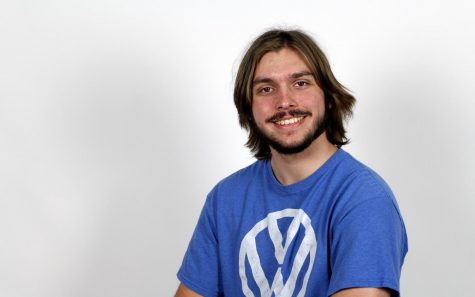 Mathias Alling, LJP Staff
Junior Mathias Alling is entering his third year on The Red Ledger as a section editor. He can often be found riding his bike at six in the morning, at...