Revving it up
Junior races cars competitively
Junior Aidan Meek was at the track watching his dad race for years. Now, it was his turn.
He's sitting in his rented Porsche Spec Boxster. He's only driven it once before now.
He's going up against seasoned racers, with their own cars, and even the owner of the track. They're lined up into two columns. 
They're about to throw the green flag. In a few seconds, he'll be competing in his first Spec Series Race. 
"You use every ounce of your will to go as fast as you can," Aidan said. "In sprint racing, where the format's only 25 minutes, you can push the car to its full potential."
A spec series race is a race that only allows one unmodified type of car to race. The only thing the drivers are allowed to modify is the weight of the car by taking out unnecessary components. The type of car used in the spec series race Aidan has competed in is the Porsche Spec Boxster, a configuration of the normal Porsche Boxster that saves on weight, has small modifications to parts like the shocks and a roll cage is added.
"Getting the first checkered flag in your first sprint race is crazy," Aidan said. "They throw the checkered flag, and no matter where you are, you're just happy that you've finished the race in one piece. You've done well. It's exciting."
"
I've been wanting to do this forever. It was one of my biggest goals to just drive on the track."
— Junior Aidan Meek
Aidan started driving on the track in January 2020. His dad, Brandon Meek, raced for years previously and even owned his own team. Although they went to a few tracks in the Dallas area, the track Aidan is at the most is Eagles Canyon Raceway.
"[Being on the track for the first time] was an absolute blast," Aidan said. "It's a very free feeling because you get to put your foot in the floor, and you're going 100 mph. It was such a big moment of happiness for me because I've been wanting to do this forever. It was one of my biggest goals to just drive on the track."
At first, Aidan competed in longer,  eight hour, endurance races. He recently moved to sprint races which are 25 minutes long. Sprint races are split into two practice sessions, two qualifying sessions and two races.
"Aidan is a naturally gifted driver," Brandon said. "He has only gotten faster, as he has progressed. There are many challenges in racing.  He has had to learn to drive different race cars on different tires and setups on many different tracks. That is the hardest part– Learning new tracks in a short amount of time and still [being] competitive"
Most raceways in the Dallas area require a drive of one to two hours to get to. For example, Eagles Canyon Raceway is over one hour away from the Lucas area. Aidan has found ways to practice racing at his own home.
"Well, at home, I have a simulator with racing, and most recently, I got a VR headset for that," Aidan said. "That is crazy fun. It's almost like driving in real life." 
Aidan competed in his first Spec Series Sprint Race on Jan. 16.
"In his first Spec Boxer race, he wasn't racing his car," fellow team member Daivd Byrd said. "It was a rental car that he rented from the race track. He had only driven it once before, and he was racing against adults that had been racing for years with their own race cars. He was also racing against the owner of the race track, and obviously, the owner knows his track well. He came in first place in both races, which was really impressive for all of us to see him progress."
Aidan plans to attend more Spec Series Races and to eventually buy his own car.
"It's a lot of fun," Byrd said. "You don't worry about the pressures of the world. You have to be in the moment and focus on staying on the track and focus on going fast."
View Comments (1)
About the Contributors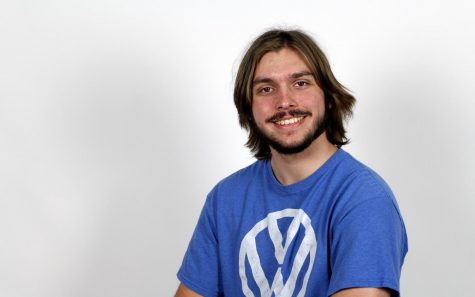 Mathias Alling, LJP Staff
Junior Mathias Alling is entering his third year on The Red Ledger as a section editor. He can often be found riding his bike at six in the morning, at...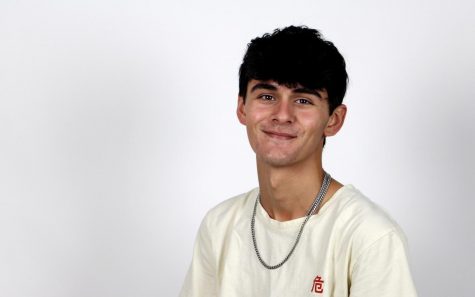 Andrew Hager, Photographer
Junior Andrew Hager enters his second year on The Red Ledger as a photographer. Hager enjoys spending time with his friends, photography and traveling....