Column: Turning shoes into art
TRL's Will Doig shares his experience customizing shoes
First try
I started by watching YouTube videos of people painting on a pair of shoes about three years ago. I thought it was really interesting, and I decided to look more into it. I wanted to do it too, so a few weeks later, I bought the materials: brushes, stencils and paint. I found some shoes in my garage and started painting on them.
When I first started customizing shoes, I had no idea what I was doing. I rushed every shoe. The paint went places it shouldn't have gone, and overall, it was a mess. The paint smeared down to the soles, and my lines were very wobbly. My first few shoes all looked bad. I was very discouraged about the final look of them. It took me so long to complete them, and they didn't even look close to what I wanted. I ultimately decided that this hobby simply wasn't for me.
Reintroduction
Almost a year passed by, and I started getting back into it, watching videos and viewing pictures of customized shoes from people like Sierato and Kickasso. My interest began to return, and I did a lot of research and practice on how to customize shoes effectively. I bought a pair of Nike Air Force 1s, and painted a Simpson's design on them. I took my time, and I was much more detailed, which previously had been a weakness of mine, and I took all the necessary steps to make it look good. After a couple of days, and numerous hours later, the shoes were finished. I was satisfied by how they came out and surprised at the same time because I wasn't sure how good they were going to be. I posted a picture of them on my Instagram, and a lot of people liked them. Someone direct messaged me interested in buying the shoes. Next thing I knew, I shipped them off to the customer and received my first Venmo payment. From there, I knew this was something I wanted to do in the future.
I have customized seven other shoes for people from Washington all the way to Louisiana. One of them was a pair of shoes for Hamidou Diallo, a guard for the Oklahoma City Thunder in the NBA. I messaged him on Instagram, asking him if he wanted a custom pair. I told him I would do it for free if he promoted my business by tagging me on a picture of him wearing them pregame, and he agreed. For most other shoes, I usually charge about $100-$160 depending on the design. Basically, the more detailed the shoe is, the more expensive it is, and the less detailed, the cheaper they are. However, this was a unique opportunity, and I was open to doing it for free for him. I was very shocked and excited when he agreed because I'm a diehard Thunder fan. He wanted a shoe with a red and blue splatter effect. After much back and forth over what it'd look like, I immediately ordered the shoes and got to work.
My process
There are many steps when it comes to customizing shoes. I begin by wiping the shoes with acetone on a cotton ball to take the factory finish off the shoes. I then tape any areas I don't want paint on. After finishing the prep, I apply acrylic paint where I want it with a brush. If I'm doing words, or an object/character, I use a stencil cutting machine to make it. The stencil is then cut, and applied to the shoe and painted over. When everything is done, I remove the tape, and I put on a quality protective gloss over the whole shoe to ensure durability for any circumstances, like preventing the paint from chipping, or being ruined by water. 
Future goals
 I'm still customizing shoes for people. School and basketball takes a lot of my time, but I manage to squeeze in customs on the weekends and after school. My goals for the future are to grow my business and venture off to more designs like fading and more cartoon characters. I also hope to receive more and more customers and possibly other athletes in the future by continuing to post my shoes.
Leave a Comment
About the Contributors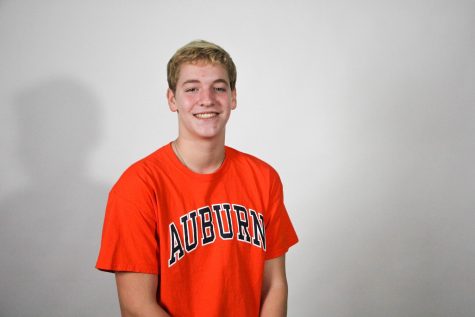 Will Doig, Section Editor
Entering his farewell year, senior Will Doig is excited about becoming a sports editor. Outside of the newsroom, you can find Doig watching any latest...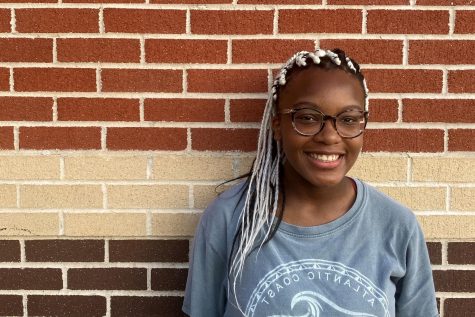 Amiya Callicutt, Photographer
Junior Amiya Callicutt is a photographer on The Red Ledger for her second year. Callicutt is a soccer playing yogi, who loves Jesus. When Callicutt isn't...