Cold, hard success
Former district hockey player drafted to NHL
Hockey player and  Lovejoy alumnus Chase Yoder was drafted for the National Hockey League (NHL) by the Pittsburgh Penguins on Oct. 7.
"A lot of the kids you see [that] get drafted have parents with NHL backgrounds or coaching NHL backgrounds," Chase's father, Todd Yoder said. "It's been a very long road for him [Chase] to be drafted and [for him] to continue at that high level. He's had good decision making the whole way through. Most importantly, he's treated people well. The way he's gone through with things is really impressive to me."
Chase started playing hockey when he was 6 years old and continued to play in local teams. He moved to Plymouth, Mich. as a junior, leaving his family in Fairview. In Plymouth, he trained to reach his goal of becoming an NHL player.
"It was tough," Chase's older brother, Jordan Yoder, said. "He's been my best friend since we were young, having him leave was a change. It was bound to happen since we were leaving for college in a few years anyway, but I was still super proud of him for making that sacrifice and taking the opportunity."
Chase played for the U.S. National Team Development Program for two years, starting off competing with only United States Hockey League teams, which include players 16-20 years old. During  his second year at Plymouth, as a high school senior, he would begin to compete against college aged players in the NCAA.
"Practicing everyday, lifting everyday and playing older competition really helps you improve and helps you develop," Chase said. "In the NHL you're going to have to play against older, stronger players."
Since he has been drafted, the Pittsburgh Penguins will have the rights to sign him for four years. After he was drafted, NHL analysts evaluated his play style. Chase plans to go through college for a few years before signing a contract and is currently playing for his college team at Providence College in R.I.
"I've worked my whole life for it," Chase said. "It's been a dream of mine since I started playing hockey. I've been working really really hard. I left home when I was a junior in high school. I really wanted it and I was really committed to it and wanted to get into the NHL."
Leave a Comment
About the Contributor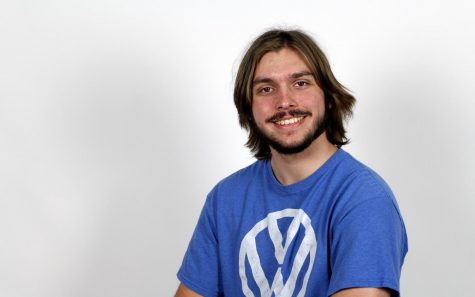 Mathias Alling, Section Editor
Junior Mathias Alling is entering his third year on The Red Ledger as a section editor. He can often be found riding his bike at six in the morning, at...