Chase-ing his dream
Sophomore to move to Michigan to continue hockey career.
Chase Yoder's hockey career is changing on the fly. The 16-year-old sophomore has been selected to compete in the United States Hockey League, a junior league with players ranging from 16-20 years old.
"USA Hockey has two teams, a U17 team and a U18 team, and they have a tryout called 'Top 40.' I was selected for that at the beginning of March," Yoder said. "So I went up to that at the end of March and tried out against the top 40 players in the nation, and we played five games and two practices."
Following the tryouts, the players underwent interviews with coaches and were afterwards informed whether or not they made the team.
"They asked stuff just to test our mental toughness," Yoder said. "So they asked me stuff about my family life and all my brothers and how I would react to moving up [to Michigan] by myself and stuff like that, and at the end, they informed us if we made the team or didn't make the team. Fortunately, I did make the team."
Making the team calls for Yoder to move to Michigan in August for the following school year, in closer proximity to USA Hockey Arena in Plymouth, Michigan, where the tryouts were held.
As a member of the team, Yoder will compete against not only with teams across nation, but across the world as well.
"We will also be doing some international tournaments with teams like Russia, Canada, Finland, Sweden, and a bunch of other international competition," Yoder said.
Yoder's natural position on the ice is center, the position well-known for being the one that takes the "face-off" at the beginning of each play.
"Centers take the face-offs, which is what most people know," Yoder said. "They participate more in the offensive zone but they also have some defensive roles, too."
Yoder's hockey journey started very early, and came from a personal place.
"I've been playing ever since I was about 3 or 4," Yoder said. "I started because of my older brother, Andy, who played at McKinney, and I grew up watching him."
Leave a Comment
About the Contributor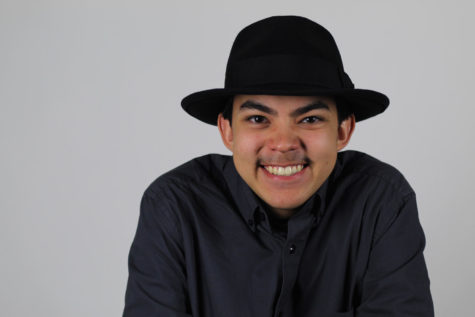 Austin Keefer, Staff Writer
Running on all caffeine and no sleep, Austin Keefer is 17 years young and in his senior year of high school, as well as his third year on The Red Ledger...