Senior Goodbye: Making the best version of me
After spending four years at this school, I can tell you I am a completely different person from that very first day I walked in during August of 2016. Although it took me a while to find my true identity, I realized that the saying we all hear growing up is a lot more meaningful than we know.
"Do what you want, and not what others expect."
I walked into high school as an immature 15 year old who had no idea what he wanted to do with his life. That was OK though, because I still had four years to start planning my path out. To be honest, I was more worried about how the older kids or the "cooler" kids thought of me than how the people who truly liked me thought of me. I played varsity baseball freshman year, and that is when I truly cared what the upperclassman thought of me. I started to think I was "all that," and so much cooler than other kids. 
As I went through sophomore and junior year, still thinking I had to be the coolest version of myself for everyone else besides me, I realized I was not truly enjoying my time 100% in high school. I will still be doing things I loved like baseball, PALS, hanging out with my friends, and everything still the same. I just never really found natural happiness, and I realized it was because of how I perceived things rather than what I was doing. From that day on I was myself no matter what. I was loud, spontaneous, and cared about the people I truly liked. I knew this was the right thing to do, I needed to not let anyone's opinions or thoughts about me affect my attitude. I wanted to have the best experience for the rest of high school that I could.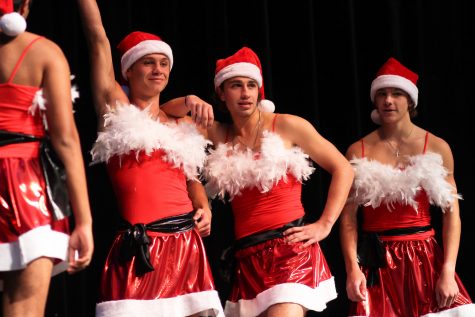 Skip ahead to my last year of high school, and as I look back on the time that we had as seniors, and I realize I am a completely different person–for the better. I wore a skirt and a tank top during the Mr. Lovejoy competition, I wore overalls to every single football game while losing my voice, I truly listened to the people around me, and I matured for the betterment of myself. Four years ago I would never have stood up on a stage in front of hundreds of people in a skirt dancing to jingle bell rock because people would have told me that is weird or that it is not cool. I learned to do stuff that I truly enjoy, and what my true friends enjoy. 
I have met many different friends throughout high school, meeting different types of people in AP classes, on the baseball field, in the student section, in PALS, or anything I have done during high school. There have been very few people I have remained friends with all four years of high school, and there are people who have just been my friends for a year or two. Finding "my group" was never easy for me. However, these people I have been around in high school, the ones that truly have impacted my life for the better are the ones that have encouraged me to be myself and do the things that make me happy, like starting a podcast. I learned that the people I surrounded myself with not only were the people I made memories with, but the people who shaped me as a person. It might have taken some time to find the right people, or the combination of the right people of friends from the past and new friends, but I know that every person I have been friends with in high school has taught me something. 
I know now that what I do should only matter to the people I care about and myself. Not the cooler, older people, I thought I wanted to be friends with. From now on, I will always be myself and surround myself with the people who truly want the best version of me.
I can say I will be walking out of high school a much better man than when I walked into it. I will be walking out of Lovejoy as a mature 18 year old who knows how to live his life to succeed going down the right path.
Leave a Comment
About the Contributors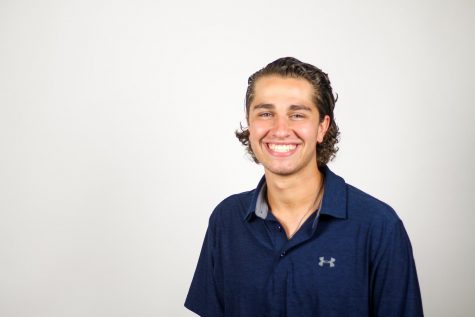 Matthew Piccirillo, Staff Writer
In hopes of bringing a lively personality to The Red Ledger, Matthew Piccirillo decided to join staff for his senior year. Filled with laughs and smiles...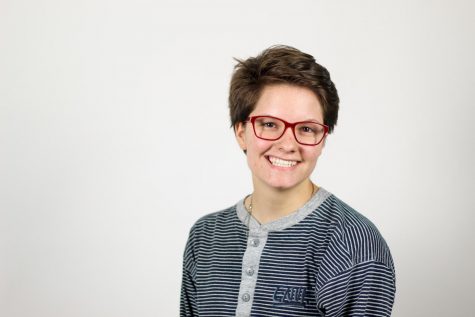 Kelsey Carroll, Section Editor
Senior Kelsey Carroll has never owned a dog or a cat, but she's the proud caretaker of two mini cacti living their life on her windowsill, and she thinks...