Review: 'Never Have I Ever' succeeds as a charming and binge-worthy series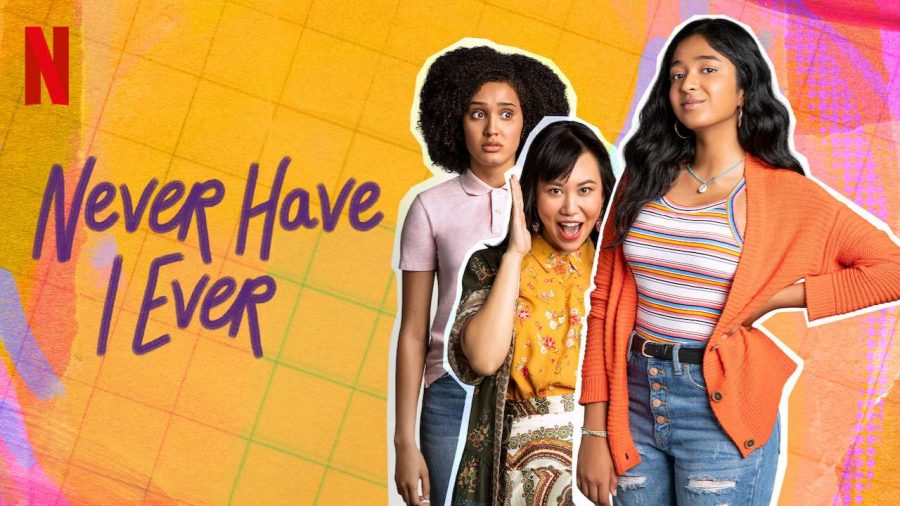 Netflix's latest teenage rom-com series "Never Have I Ever" has taken the platform by storm, anchoring itself into Netflix's Top 10 since it's premiere on April 27. The overarching storyline, which draws heavy influence from previously successful coming-of-age stories as well as from the director, Mindy Kaling, provides viewers with yet another charming and binge-worthy series that does not disappoint. However, parts of the plot seem awkward, other segments seemingly all-too-familiar, and overall, it's way too predictable. But what earns this series it's 96 percent on Rotten Tomatoes is the protagonist Devi Vishwakumar (Maitreyi Ramakrishnan), who just like her "To All The Boys I've Loved Before" doppelganger Lara Jean, engages viewers and has them wanting more. 
Right from the start, viewers can pick-up Devi's bubbly and breezy attitude that in some ways mirrors the series's director Mindy Kaling, who's best known for her role as Kelly Kapoor in "The Office." Even though Devi can almost be conceptualized as a young Kelly, it's also obvious that her character is also loosely based on "The Mindy Project," produced by Kaling and her colleague Lang Fisher, who returns as co-creator for this Netflix hit. It's evident this story is close to Kaling's heart. She pours her own comedic- attitude and experiences as an Indian-American, into Devi, giving this story a charmful aura.
Despite the whole romantic aspect of the series, the main focus is Devi getting through her sophomore year of high school after a turbulent freshman experience, turbulent being a massive understatement. The whole message of overcoming adversity can be found in virtually every somewhat-inspirational movie these days and echoes across the film industry like a broken record. But overcoming her hardships serves as a focal point of Devi's journey, which allows for easing-viewing and the straightforward story you would expect from a teenage coming of age story. So while Kaling and Fisher nailed the main character, the rest of the plot falters only because it's way too similar to other films and series. Now don't get me wrong, Kaling is a master of comedy, making this series light-hearted and enjoyable, but the plot and message are washed up, and much of the supporting cast lacks individuality and their own personal flair. 
You have the hot jock who also happens to be the heartthrob of the school, which in this case happens to be swimmer and Devi's high-school crush, Paxton Hall-Yoshida (Darren Barnet). Like his Netflix rom-com twins Peter Kavinsky, Noah Flynn, and Stig Mohlin, Paxton is unsurprisingly a soft and loveable soul under his calm and cool bravado, making him just another one-dimensional male love interest amongst the Netflix archives. But as per rom-com tradition, a character like Paxton is needed for it to be an actual romantic-comedy, even though it is arguably overdone and saturated. 
And with every teenage coming of age story, the main character needs their rival, which comes in the form of wiry and equally nerdy Ben Gross (Jaren Lewison), who's name is no doubt the work of Kaling and Fisher. However, I have to say, as the series carries on, Ben becomes one of my favorite characters and really makes this series more genuine and wholesome rather than just straight stereotypical ironic humor. Instead of casting a cheer captain or a popular bully who runs the school, Devi's "rival" Ben is in so many ways similar to her. They're both nerds, science buffs competing for a better GPA, and in one of my absolute favorite scenes in modern teenage film, Ben transcends the rival archetype. In a moment of vulnerability, Devi and Ben confess their mutual loneliness. While some may find this cheesy or weirdly despondent, I found it utterly relatable and understood the raw emotional thoughts behind the characters. This was the make or break scene for this series for me. It did not disappoint. 
I don't expect this series to win any awards, nor be remembered as a cultural classic, but I doubt Kaling, Fisher, or the cast were aiming for that either. The main goal for "Never Have I Ever" is simple, to introduce more diversity and perspectives into the mainstream entertainment industry, which I think it thoroughly accomplishes. Aspects of Indian culture ripple throughout the 10 episodes in waves comparable to other diversely-cast shows such as "Fresh Off The Boat." But the bottom line is, I never expected a thrilling script or a suspenseful story that leaves me in awe. I expected a teenage romantic-comedy, dashed with humor, laced with a good amount of cheesy romance, and topped off with the perfect protagonist: Devi. That's exactly what I got, and I hope Devi and co. return for an equally heartwarming season two. 
Rating: A
About the Contributor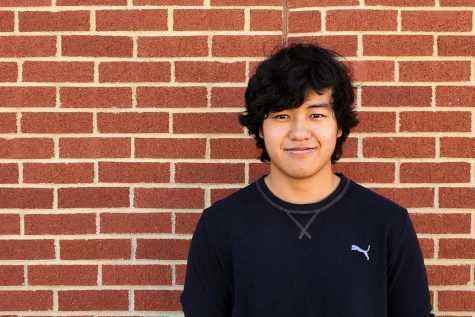 Ryan Wang, Section Editor
They say third time's the charm, but as senior Ryan Wang struggles to write his third (and last) staff bio, he feels anything but charming. Being crowned...