Monthly melodies: May
This month's music includes albums from The Weeknd, Lil Uzi Vert and Jay Electronica.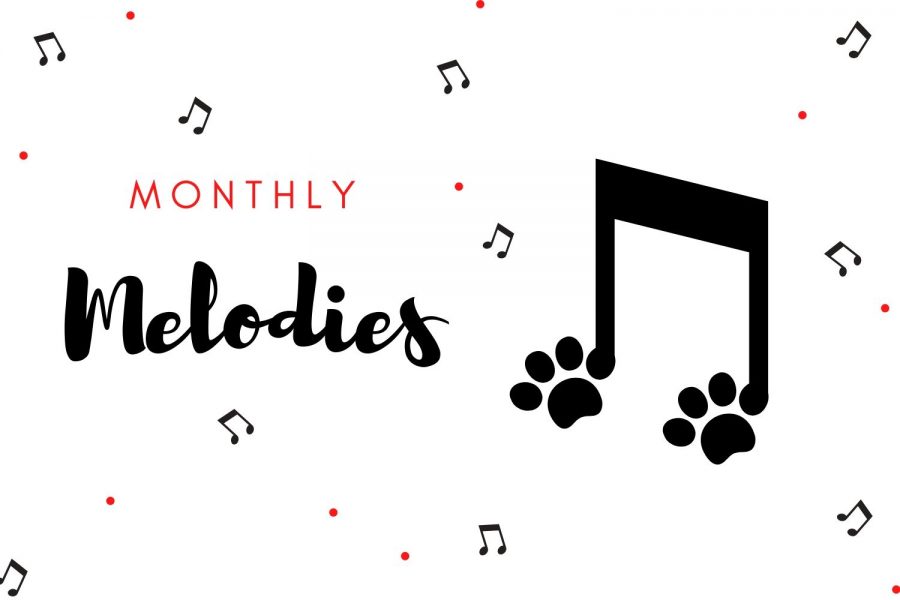 "After Hours" – The Weeknd
With his fourth full-length album "After Hours", Canadian R&B singer, The Weeknd, delivered the mainstream musical highlight of March. The Weeknd has always put out quality music in the past, but "After Hours" succeeds at putting together the best elements of his musical style, most notably Abel's remarkable voice. His singing talent shines through on almost every single track, so it's hard to point out individual highlights, but the chorus of  "Scared to Live" is probably the most impressive vocal moment on the album. The album also delivers on production backing up The Weeknd, skillfully executing several slow-moving ballads such as "Escape from LA" and "After Hours", as well as a few poppy, uptempo songs like the hit track "Blinding Lights", which notably broke into the Billboard Top 10 at the end of March. The concept of the album essentially boils down to the issues and dissatisfaction that Abel has found in his recently found superstardom, including severe substance abuse, guilt over multiple failed relationships, and general hollowness of those relationships, which he believes is caused by the superficial nature of his Los Angeles lifestyle. It's a cohesive and well-developed theme throughout the project, albeit strikingly similar at many points to Kanye West's "808s and Heartbreak". Overall, "After Hours" is a quality addition to The Weeknd's quietly impressive discography, and will likely be in several Album of the Year discussions come December.
Rating: A
"Eternal Atake" – Lil Uzi Vert
After over two years of electric social media hype for this project, Lil Uzi Vert finally released his second official album in March, "Eternal Atake". Uzi is undeniably one of the most popular artists to come out of the melodic Soundcloud rapper generation of the 2010s, so he came into this record with almost unrealistically high expectations from fans across the internet. On the whole, "Eternal Atake" is an enjoyable and generally fun album. Uzi's ear for catchy melodies and his trademark vocal pattern are back in full swing for the most part. Tracks like "P2", "Silly Watch" and "POP" have some of the most memorable hooks of Uzi's discography (yelling "Balenci" 18 times in a row on POP was absolutely perfect). However, one of the central issues that "Eternal Atake" ends up running into is redundancy. Clocking in at over an hour, almost double the running time of Uzi's first three mixtapes, and with 18 tracks, the album started to feel like a chore to finish towards the end, which is never a good sign. If some of the filler was cut out, and maybe if it was narrowed down to 40-45ish minutes, "Eternal Atake" would land in great territory, but unfortunately that is not the case, especially for the deluxe edition. This is far from an objective take, though, and if you really enjoyed Uzi's discography up to this point, you will probably love "Eternal Atake", and if you aren't into his unique style, this album probably won't change your mind. Like all music at the end of the day, enjoyment is subjective, and while "Eternal Atake" didn't quite land for me, hopefully it did for Uzi's legion of fans. 
Rating: C+
A Written Testimony – Jay Electronica
The two year wait for Lil Uzi's album seems trivial compared to the wait for New Orleans rapper Jay Electronica's solo album. The elusive hip hop figure signed his record deal with Jay-Z's label in November 2010, and since then has released just six solo tracks and a slew of classic features, just enough for hip hop fans to see Jay's incredible potential, and then be constantly disappointed by his lack of output. But in March, the impossible happened, and Jay Electronica dropped "A Written Testimony". The first thing one notices about the album is its crystal clear themes of black nationalism and its roots in Black Muslim culture and beliefs, as evidenced by the opening Louis Farrakhan speech on the first track. This isn't necessarily a surprise, as Jay Elec has been extremely spiritual in every shred of music he has released, but these themes have raised some controversy online. From there, even though it is not officially a collab album, Jay-Z joins Jay Electronica on every song, which was an amazing addition and elevates the album to another level. Listening to two of the best lyricists alive going verse for verse on 10 tracks establishes a baseline of greatness for the record. The content of the two Jays' bars cover everything from playful boasts about their status in the rap game to insightful deep dives into Jay Elec's deep insecurities that tragically prevented him from releasing music for so long. On the track "The Blinding" with Travis Scott, Jay Elec delivers one of the best verses of the album, detailing his paranoia of failing in music and returning to his days of being homeless in the New Orleans projects. While every verse on this album could have a page dedicated to it, to sum it up, there is a tangible spirituality, power, and emotion behind the words of the two rap icons reaching the tail end of their careers all over beautiful production. It's a little disappointing to not get a true solo Jay Electronica album, but the themes and content clearly revolve around his life story, and I don't think many fans will complain about new Jay-Z verses alongside. 
Rating: B+
About the Writer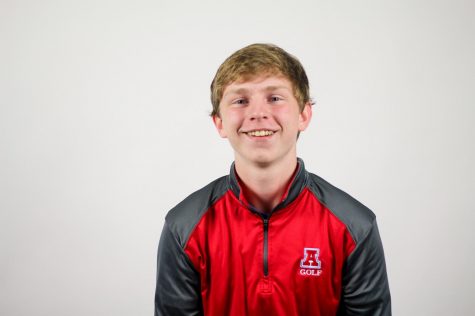 Riley O'Donnell, Staff Writer
For junior Riley O'Donnell, the 2019-2020 school year will be his first at both Lovejoy High School and The Red Ledger. For the previous 11 years, Riley...