Column: Pedals of persistence
With extra time on his hands from the pandemic, TRL's Mathias Alling shares his journey of biking and self improvement.
With the late afternoon sun beating down on me, I had one mile uphill on my ride. This was three weeks ago, and I was about to ride the greatest distance I had in one day. A total of 60 miles. Although I had sweat running down my face, my legs burning from the distance I had ridden before, I continued to peddle up Stacy Road. I could feel myself wanting to give up, wanting to walk up the hill, but I had to keep going so I could break my record. After five minutes of soreness and difficulty, I was finally over the hill. Relief washed over me as I only had half a mile left on my ride. When I got home, legs weak, I felt not only accomplished, but excited to try and top that record.
Since March 1, I have accumulated more than 1100 miles on my bike. I have worked my way up from 5 miles, to 15 miles, to 20 miles, and now to 40 miles a day. I have been able to see amazing feats of architecture, trails that go for miles, and pieces of history in our local area that I would never have known about if not for cycling.
I started my cycling adventure three years ago, where I began riding two or three miles a day on my cruiser bike. It is hardly an activity that requires endurance, but it was a starting point. After a year, I got bored with my short bike rides and wanted a challenge, which led me to get a road bike. I started doing longer 5 mile rides, going more for speed rather than distance. I was stuck at this point for another two years–until quarantine started. All of a sudden, like most people, I went from never having enough time to having an abundance of it. 
My boredom quickly turned into excitement when I realized this gave me all of the time I would need to get into long distance riding, so I clicked on my brand new helmet, velcroed my gel padded gloves, aired up my tires and started to ride.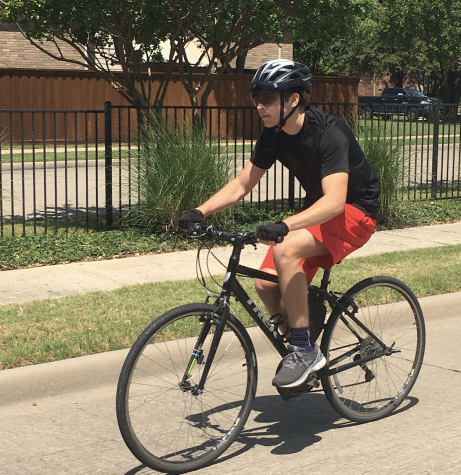 Now of course, it wasn't an easy transition. I crashed two days in a row, because I didn't have a correct turn on a wet bridge. I turned too closely and ended up cutting open my knees and hands. I kept trying, because I had my parents' support and a strong desire to ride long distance. Eventually, I started to not crash for hundreds of miles. That led to me going further out, and now I spend hours looking for new trails on Google Maps, trying to navigate around on the road. I started on Celebration Pass, then worked my way up to the Cottonwood Creek Trail.
In the long term, I might try to get some people together for group rides. If that all works out, I'll start up a cycling club with the school and look at competitions and other activities. For now though, I'm going to keep riding faster and longer, top my records and, although at times it is painful, difficult and a bit dangerous, I'm going to the best cyclist I can possibly be. 
Leave a Comment
About the Contributor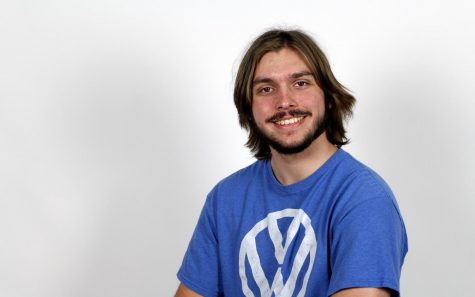 Mathias Alling, LJP Staff
Junior Mathias Alling is entering his third year on The Red Ledger as a section editor. He can often be found riding his bike at six in the morning, at...