Senior Goodbye: Mourning high school
Editor's note: Senior goodbye columns reflect on senior staffers' experiences through high school and allow them an opportunity to share what they have learned in grade school. Each senior Red Ledger staffer presents his or her personal perspective. One staffer's column will be posted every day until all are published.
My name is Justin Maroney, and I was a senior at Lovejoy high.
Now I'm a solitary, home-bound teen without much going on, as we all should be. It's a neat change of pace, but the novelty has worn off, and I want to get back to normal. The odd thing is that I never will be. High school is over. 
I never expected to be sad about staying home for months, but I never saw a global pandemic coming either. I guess what eats at me here is the abrupt halt to not just school, but my entire social life. I may never see some of my dearest friends again, and never got the chance to give a proper goodbye. That's a heavy thing to have weighing on the mind. 
Everything lacks the finality of closure. That's why we have funerals – to put a period on the end of a life story. This era of my life is ending without that – rather, it has only a somewhat un-celebratory comma at the end of what has been an otherwise decent and coherent chapter of my life.
There have been other sticking points too. While all of this is allowing me lots of time with my dad, it's not the way we'd like it. Stuck at home, with nothing to look forward to, Dad sometimes has trouble finding the motivation to push forward in battling his cancer. There was always the motivation to see me walk at graduation, to see my childhood through, and having that obligation out of the way, feel fulfilled about his duties and work as a parent, but with the snap of a finger, that's been snatched away, and now there will be no definitive closure for him either. I'm being perfectly blunt and honest when I say that I have no idea how to help him through that.
One thing I remember about being an incoming freshman was worrying more than I should have. I missed orientation and school tours, resulting in me also missing the beginning of a fair few classes early on. I was mentally naive, absolutely innocent, and lacking greatly in life experiences. If school has done one thing for me, it's grown me up. I feel ready to tackle living on my own, and with what is going on for me at home, I better be.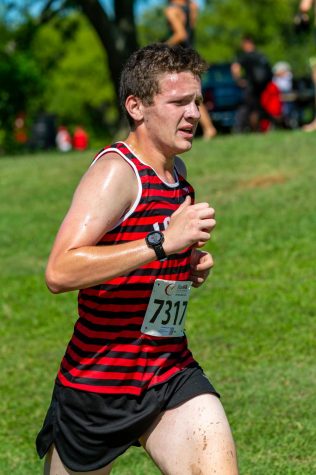 Sophmore year was a difficult one. I joined some new groups, and for a while struggled to find my way. That's a part of these formative years – creating an identity or niche for yourself. With pressure mounting from schoolwork for the first time in my life, I felt like my exploration of self really suffered, but by the end of the year I had learned how to have a personality in hardship, something that through the rest of my years at Lovejoy proved a godsend.
As an upperclassman, things started to come together. By the end of junior year, I really felt like Justin. I had my friends, my hobbies at home, and perhaps most of all, some real friendships that mattered to me. I learned to put bits of myself into my work, and how to bring my passions to school with me, doing projects about history, baseball, and music. Work got to be fun, and with that I learned how to be productive, something which in quarantine has saved me and my sanity.
I also feel it necessary to say that despite what image I may have put forward for so many years, I never felt myself at school until this year, and while it pains me that it's been cut short, I'll still look back on this year fondly. I finally have confidence in my ability to make friends, and be close with people my age, and that may be the greatest thing I've learned of all. 
So to all my friends who I won't be seeing again – I love you all. Thank you for making high school such a unique and fun way to grow as a person, because when you peel back all of the classes and grades, that's what this is all about. I'm so glad that I was able to find myself with all of you.
Leave a Comment
About the Contributor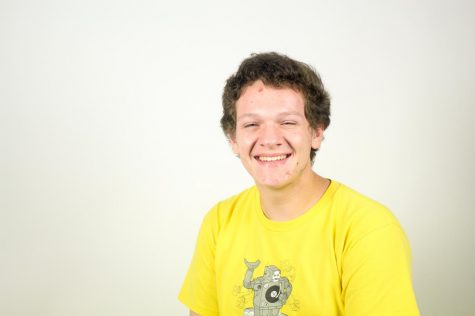 Justin Maroney, Staff Writer
They say you can't teach an old dog new tricks, but senior Justin Maroney is certainly going to try during his first year on staff. Most at home in a...