Column: What changed my soul
Guest Columnist Lily Bouldin reflects on running cross country
Running through the 100 degree weather each day of the summer, is one of the many activities that defines us–the cross country team.
You would think that once I knew what I was getting into, I would've taken a 180 degree turn and gone back to my life as a subpar tennis player. Yet, something drew me to it. It's almost unexplainable. Picture this, a girl who loved all things cheese and chocolate. A girl who never ran further than two miles in my life and walked the timed mile in PE. 
Why me? What makes me think I am worthy of this sport? 
Despite everything, the first day of practice went how I thought it would. The one mile loop around the park seemed to be a breeze for everyone except me, and that was just the warm-up lap. Nobody  even acknowledged the sun that was beating down on us, nor the one-gallon water jug that was empty before practice even started, but I knew everyone was here for a reason, and that was very evident on the first day of practice. They simply wanted to be better.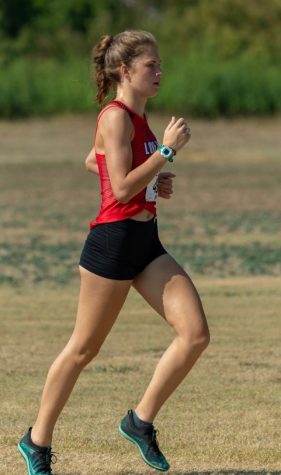 What changed everything was the fact that I kept showing up. Everyday of the week, I was there. I even changed my diet to something sustainable that wouldn't kill me by the time I turned 50, which was a shocker for anyone who knew me. After the first day of practice, I made up my mind that I wanted to do this for the rest of highschool. I loved the atmosphere and how determined everyone was, and I made some of my best friends that day. To have something bigger than myself that I could put all my time into, gave me relief from stress and anxiety. 
I went from being the last on the team to varsity by the first meet. To be honest, this was the first time I saw hard work pay off, and it was the most relieving and comforting thing. To finish my first race and get a bear hug by the notorious grey haired Greg Christensen made me feel as though this was what I was meant to do. Little did I know that my coach, Greg Christensen, would continue to support me through everything I did. He ended up retiring my sophomore year, but he will always be the reason I am on this team. 
Just when I thought it was going to get good…..
A serious stress fracture impaired me from finishing out my freshmen season. 
Then came a hip injury and ANOTHER stress fracture my sophomore season that did the same exact thing. I couldn't catch a break. It seemed as though everyone around me was telling me to quit to save my body, but running is what initially saved my soul.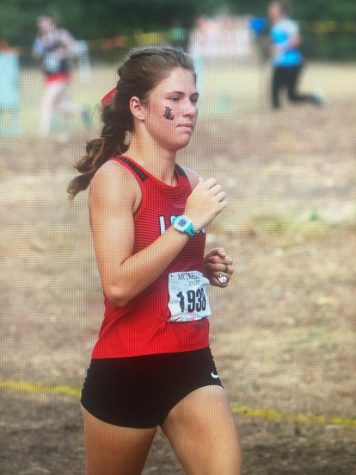 I recovered from these setbacks by biking everyday and keeping my head in the future. 
In the end, junior year is what made all of this worth it. Starting off the season running a 2:26 800 meter and a 5:30 mile gave me the hope that this was going to be my season to make it to regionals.
After all of this, I still question why I do this, but I do know a few things for certain. 
Firstly, having a group of people that have gone through the same workouts, producing the most sweat, tears, and sometimes even blood creates a bond like no other. A group of people that only talk about running. Only talk about their goals. Only talk about how they are going to get there. 
Obviously, having a state champion medal would be nice as well, don't get me wrong. 
But most importantly, it is the selflessness running has taught me. Through thick and thin, you ride that pain train for your teammates that are running that same course. We are in this together. 
View Comments (1)