Called to write
Student creates blog to share hope, experience
Everyone has nights where, for the life of them, they cannot fall asleep. This can be brought on by guilt, stress or a simple change in schedule. For sophomore Addison Wimbish, the restlessness was the realization of a calling to start a faith blog.
Wimbish began her blog, Broken Vessels, Jan. 3, 2019 after wanting to start one for close to three years. Wimbish posts one to two times a week. She addresses personal struggles in a relatable way and writes encouraging messages. 
"My main focus is that everyone is loved," Wimbish said. " Everyone struggles at some time, and the best way to combat those struggles and get through them is obviously, in my opinion, faith. Everybody struggles, and there'll be times in your life where you do really stupid things, or something will happen. You think all hope is lost, but you're still loved. And you'll still persevere and have hope in Christ." 
Wimbish was inspired by the Great Commission found in Matthew 28 of the Bible that encourages believers to share the gospel with all nations. 
"When I was naming the blog, I was listening to [the song] Broken Vessels (Amazing Grace) by Hillsong UNITED," Wimbish said. "It just hit me really hard that we're all broken people, broken sinners. We're a vessel for God's love to other people. It's broken people sharing their experiences to help broken people, who are redeemed through Christ with one purpose."
"
Everyone struggles at some time, and the best way to combat those struggles and get through them is obviously, in my opinion, faith."
— Addison Wimbish
A feature of Broken Vessels is a form for readers to submit prayer requests. Wimbish credits prayer for helping her through some of the "roughest times" in her life. For her, prayer is an outlet for growth in her spiritual walk.
"Even if they don't know I'm praying for them, it's something I try to be intentional about doing because it's so powerful," Wimbish said. "I try to ask other people how I can be praying for them, so I can be specific. If I don't get responses from them, then I pray the best way I know how to, which is 'let them know that they're loved and seen by you, God.'"
Since starting the blog, Wimbish has faced obstacles in regards to her Faith. 
"Satan knows," Wimbish said. "Whenever you talk about God, Satan gets scared. When I started my blog, trials started coming. I was like 'oh my goodness is this worth it, I don't know if I want to be attacked this hard.'"
As a friend and supporter of Wimbish, sophomore Conley Miller is a reader of Broken Vessels. The blog "show[s] [her] that [she] is not alone." 
"I've seen Addison grow immensely in her confidence since starting her blog," Miller said. "I think her being able to post and share thoughts has really helped with that. I've seen her get frustrated with not having the inspiration to write or not getting the feedback she hoped [for] but she has always overcome it and continued to write and inspire others. "
With support from family and friends, one sleepless night turned into evidence of how religion is more than just words from an old book, and is something that is alive and active today. Wimbish is "not ashamed" of her Faith, and uses the blog to express that. 
"I don't do it for the views," Wimbish said. "I do it because I feel called to do it and because I want to share. Whether it's one person that sees it or 200 people that see it, either way it's making a difference no matter how big or small." 
Leave a Comment
About the Contributors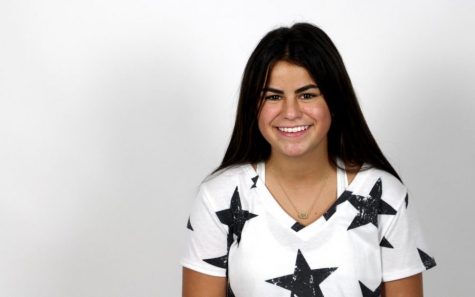 Carlee George, Staff Writer
Chloe Smith is a freshman this year at Lovejoy High School and is embarking on her first year as a staff member on LJP. She has been interested in film...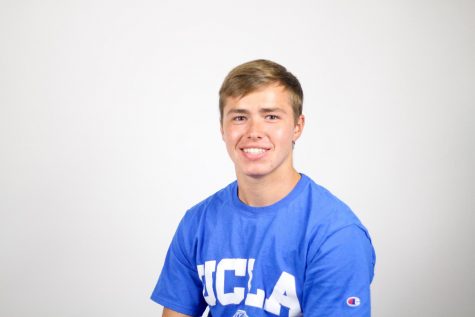 Cooper Meldrum, Photographer
Senior Cooper Meldrum is now in his second and final year with The Red Ledger where he will be a photographer. Outside of school, his hobbies include lacrosse...