Review: 'Birds of Prey' has high entertainment value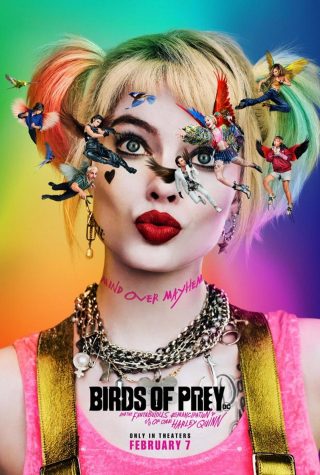 "Birds of Prey" (and the Fantabulous Emancipation of One Harley Quinn), directed by Cathy Yan and starring Margot Robbie as Harley Quinn, is the latest film in the DC Extended Universe, and has been essentially marketed as an indirect sequel to 2016's "Suicide Squad." Thankfully, "Birds of Prey" is a definite improvement over its predecessor, having a much higher entertainment value and significantly more likeable characters. 
The movie focuses on Harley, who recently broke up with the Joker, as she attempts to bring the mob boss Black Mask (Ewan McGregor) a priceless diamond, which has been swallowed by a young street girl named Cassandra Cain (Ella Jay Basco).
By far the best part of this movie was Margot Robbie reprising her role as Harley. Just like she did in "Suicide Squad," Robbie delivers one of the most accurate live-action portrayals of a comic character to date. Throughout the film, Harley is completely unstable and psychotic in all the best ways. Whether it's her immensely fun and unique fighting style, her unreliable narration and internal monologue, her outfits with about 15 primary colors or her pet hyena named Bruce, Robbie's Harley Quinn feels like it jumped straight from her best comic storylines to the big screen. Not only does Robbie nail the character, the screenwriters also did Harley justice with her character arc, going from Joker's abused lackey to a completely independent and resourceful person of her own.
Despite being largely overshadowed by Harley, the other main protagonists did fairly well with the limited screen time and attention allocated to them. First of all, Black Canary (Jurnee Smollett-Bell) has a very unique origin story in this film, spending most of the movie as Black Mask's chauffeur and not seeming really anything like the Black Canary of DC comic canon. This might bother some comic purists, but it's pretty nice to see a fresh origin in a superhero movie for once, rather than rehashing the same old backstories. Also, without saying too much, her transition towards a more comic-accurate Black Canary towards the end of the movie was incredibly satisfying, and one of my favorite parts of "Birds of Prey." 
The character of Huntress (one of the most underappreciated superheroes in DC Comics), played by Mary Elizabeth-Winstead, was also done fairly well, although there was not nearly enough of her in the movie. She had a compelling backstory, training in martial arts and mastering the crossbow in Italy after seeing her family gunned down by the mob as a child, and was just so all-around cool and entertaining in every action scene she was in. It's a shame that Huntress couldn't get more screen time, but I can't get too mad at the movie for focusing on Harley's character. 
The main aspect of the movie that held it back from being one of the best DCEU movies to date was unfortunately the main antagonist, Black Mask. This was extremely disappointing to say the least, especially because in the first 20 minutes of the movie, it seemed like they were going to accurately portray this seriously underrated villain pretty well. Black Mask's first few scenes perfectly encapsulated his grotesque love of petty torture, his unstable personality, and just the general swagger of a Gotham mob boss. This went out the window pretty soon after, though. By the end of the movie, he came off as completely misogynistic and whiny in the worst possible ways. He was a character that a viewer will strongly dislike, but not in a good "he's the bad guy" kind of way, more like a "don't want to see him on screen anymore" kind of way.
Another aspect of the film that needs to be mentioned are the controversial gender roles in the movie. It seems like everyone on the internet either thinks it was some sort of feminist propaganda or not pro-female enough. All I will say on this is that while this is clearly a movie that leans on themes of girl-power, it's ridiculous to write it off as a movie just about girl power. The main protagonists are great not solely because they are women, but also because they are genuinely entertaining and compelling characters, and it's pretty unfair to the filmmakers to claim that people who enjoyed this movie are only trying to be "woke".
Overall, "Birds of Prey" was a great addition to the DC Universe, and it is hopefully a sign that the films are moving in the right direction after the complete duds of "Justice League" and "Suicide Squad." Although Black Mask may have been very underwhelming, the positives of this movie still shined through strongly. The action scenes were very well shot and creatively choreographed, the plot was fun and quick-paced, and the general chaotic and colorful energy of the movie was absolutely perfect for the character of Harley Quinn.
Rating: B
About the Writer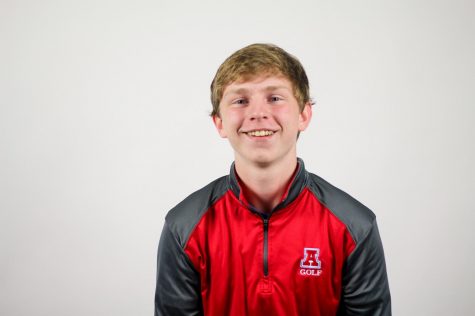 Riley O'Donnell, Staff Writer
For junior Riley O'Donnell, the 2019-2020 school year will be his first at both Lovejoy High School and The Red Ledger. For the previous 11 years, Riley...