Review: Harry Styles presents authenticity in sophomore album 'Fine Line'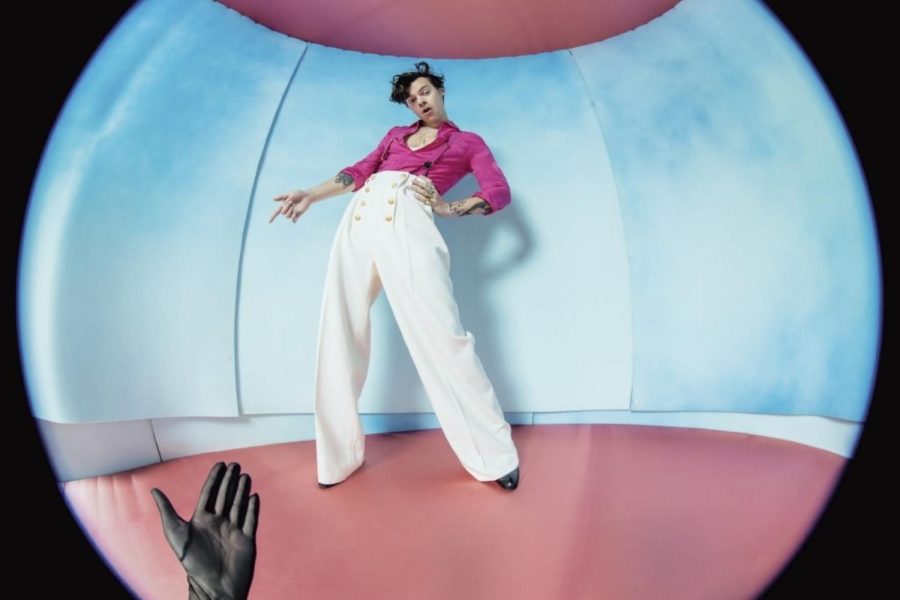 Simply by the way Harry Styles gained his fame, he has gained an aggressively strong "boy band," "long-haired" "ladies' man" reputation. However, since the band's split in 2015 and the release of two albums, the self-titled "Harry Styles" debut and his newest sophomore album, "Fine Line" released today, he has succeeded in redefining himself as a stand out musician bending the nrms fit for a pop star. 
Since leaving the band, Styles has stated that he felt the pressure of creating a record album. With his second album, "Fine Line," he wrote what he personally wanted to write, instead of focusing on what the public would want to hear, giving audiences a more authentic version of Styles. While many artists fail to accomplish the feat of shifting their focus, Styles did so excellently. With a blend of piano instrumentals, caribbean drums, and 80s synth, the result on the new album is a gripping album in which listener feel the anguish that Styles himself experienced in the past year while writing and producing the record.
Styles has always been a master of carefully forming lyrics and dodging interview questions in order to maintain a open-ended interpretation of his music and lifestyle. However, he broke tradition this year and wrote the album free of concern in that regard as many songs on the album are open about his breakup with french-american model Camille Rowe. Although his songs are more revealing than ever, he "wanted to be true to the moment," that he wrote it he told Zane Lowe in an interview for Apple Music. 
For the first time, listeners experience breaking up with him, hearing the words he wrote during the lowest moment of the past year. He even included a voicemail from his Rowe (with permission) on track 5 "Cherry." He wrote about his experiences specifically enough that readers understand his situation, yet broadly enough to make listeners' hearts beat a little faster just thinking of their own similar experiences. His raw emotional vulnerability gave listeners a new side of Styles which gives a layer of depth he never displayed before. The only negative to this is that it makes most of the songs on the album slightly repetitive in nature as they deal with his split. However, Styles makes up for this is the diverse instrumental and vocal sounds. 
While the album features its share of melancholy tunes, it also includes various styles of music, giving something for everybody, no matter what walk of life they are in. Those looking for an emotional moment can turn to "Falling," "Cherry," or "To Be So Lonely," but others in the thick of a budding romance can count on up-beat "Watermelon Sugar" or "Adore You." The inclusion of a trumpet paired with Styles' occasional free-spirited yelling gives these songs a get-up-and-dance celebratory feel. 
Likewise, he provides some mellow songs which can be enjoyed as background music or light listens, including "Golden" or "Treat People With Kindness." Such songs are perfect for studying or long rides in the car. "Golden" provides listeners with an upbeat bass with synth vocals that make the song the perfect one to drive around with the windows down and volume on max with. 
The tracks  "Cherry" and "Fine Line," Styles succeeds in making a beautiful mix of acoustic guitar and simple piano with harmonic vocals, creating a song reminiscent of one you could find on Bon Iver's 2007 record "For Emma, Forever Ago." Other noticeable influences on the album include Jimmy Buffett and Zac Brown Band on songs such as "To Be So Lonely" and "Canyon Moon" that almost transport you to a sleepy beach, while "Treat People With Kindness" features an upbeat chorus with Styles taking the lead, alluding to something you might hear on The Beatles' "Sgt. Pepper's Lonely Hearts Club Band."
Along with the audios released, he has provided a variety of content for fans. He released a nearly eight-minute music video for "Adore You" which takes a cinematic approach to tell a creative narrative on the fictional island of Eroda. He also released a music video to go along with "Lights Out," the first single released from the album, where he displays a change of lifestyle. He has also been kept busy guest-hosting The Late Late Show, hosting Saturday Night Live, and performing live at various events.
Overall, Styles succeeds in manufacturing a truly beautiful album that blurs the lines of pop, 70's rock, and bluegrass, leading him to be almost a rare breed by today's taste. As Styles continues to push the boundaries of fashion, societal norms, art and music, one can only look forward to see what the former boy-band star can pursue even further. 
Rating: A 
About the Writers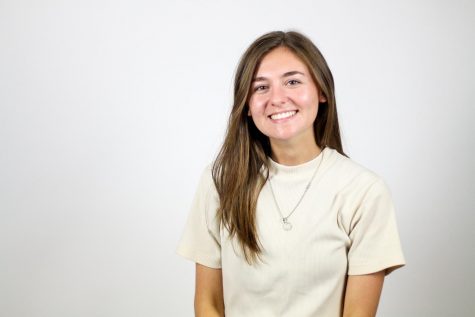 Lily Hager, Editor-In-Chief
With the coming of her fourth and final year of high school, Lily Hager eagerly awaits the senior perks that accompany all who suffer from "senioritis"–including...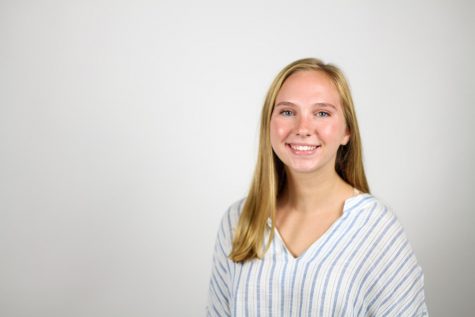 Madeline Sanders, Editor-In-Chief
On her fourth and final year as a member of The Red Ledger, senior Madeline Sanders is thrilled to have her second go-around as Editor-In-Chief with the...