The flame between them
Local woman shares tragic link to JFK assassination, bond with former first lady
The lights go down. A woman walks up, escorted by five or six police officers. While she walks, a crowd of 100 or so stands in a silent salute to her place in history. Her name is Marie Tippit, the widow of Officer J.D. Tippit, the man who spotted and was shot by Lee Harvey Oswald. Without Officer Tippit, John F. Kennedy's assassin may have never been caught.
"To have her here in Allen, talking about her experiences, you know, and what she went through — what a profound honor," Chief Brian Harvey of the Allen Police Department said.
Marie came to the Allen Public Library, Thursday, Nov. 16, to speak about her experience as a part of this state's, as well as this nation's, history.
Marie's husband was killed Nov. 22, 1963 when he spotted a man he believed could be the one person everyone in Dallas was looking for. Earlier that day, J.D. came by his home excited to be in the same area as the president. Little did his wife know that that would be the last time she saw him alive. Officer Tippit was shot three times by Lee Harvey Oswald while he attempted to make his escape. Looking back, Marie was grateful for the chance to see her husband one last time.
"God must have knew I needed to see him one more time," Marie said.
Marie was not the only family member who saw Officer Tippit that afternoon. Marie's sons also had a chance to see their father one more time.
After Marie and her sons learned of their father's death they started receiving letters of sympathy. Two of the messages received came from the Kennedy family, including one from First Lady Jacqueline Kennedy.
"The letter that she sent was so heartwarming," Marie said. "She said that she was lighting a flame for [President Kennedy] and that it was burning forever and that she would consider that it was burning for my husband too. So, I wanted so badly to go see that flame."
Marie's response echoed many of the same sentiments in a telegram sent to the first lady.
"May I add my sympathies to that of the people of all over the world," Marie wrote. "My personal loss in this great tragedy prepares me to sympathize more deeply with you."
The loss Marie felt was only exaggerated when she initially received news that she would not be buried with her husband. But after continuous efforts and a spotlight of coverage from Dallas Morning News columnist Dave Lieber , it was finally decided that 90-year-old Marie's resting place will be beside her husband at Laurel Land Memorial Park.
Eventually, Marie did have a chance to see the flame that linked her loved one with the first lady's.
"I got to go see that," Marie said. "It was wonderful to go and stand there at that flame and know that that was burning for my husband too."
That flame between them still burns today, 55 years later.
Leave a Comment
About the Contributors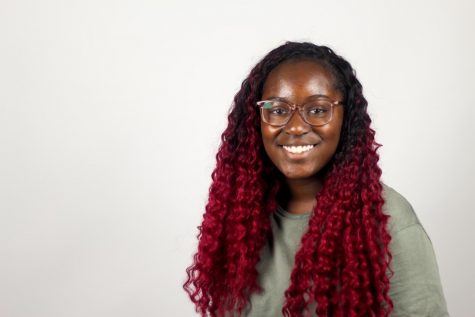 Suvwe Kokoricha, Staff Writer
Senior Suvwe Kokoricha was once the jack of all trades and master of none. She tried everything from soccer to painting lessons to spelling bees (you can...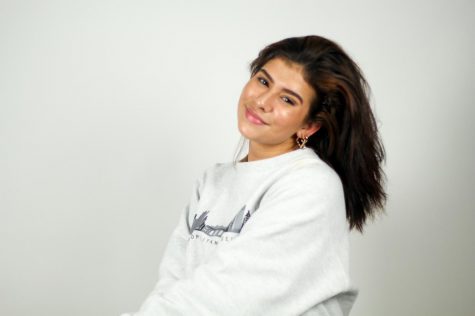 Shae Daugherty, Section Editor
It's Daug·herty, /Dortee/, Daugherty. It's not that hard. Coaches never get it wrong, and that may have been what drove her to sports photography...