Column: Fairly safe
TRL's Lily Hager evaluates the security at the State Fair
You would be surprised to hear that after entering the State Fair of Texas through a security guard station and bag check, passing several Dallas Police officer booths and first-aid offices and watching security golf carts lap the fair, I still felt threatened during my time in Fair Park.
The hype built around the day-at-the-fair vibe filled with laughter, neon lights and Ferris wheels is sure to get your hopes up. However, as I approached the fair gates and saw the meager security check, I felt the first hint of worry overtaking my excitement.
A short line splits into two bag-checking stations with a security guard and metal detector to walk through, like an airport. I opened up my full-to-the-brim purse which contained a snack, water, my phone, nail clippers, chapstick and more, to which the officer glanced into the biggest pocket, passed my bag to the end of the line and waved me through. Incredulously, I opened my mouth to say, "Sir, I have two more pockets," or "don't you want to check the bottom of my bag?" but I shut my mouth and kept the line moving. The first obvious need for change is undoubtedly a renewed attention to their bag check security system. If the officers' intent is to help visitors by moving lines along faster, I would much rather they take their time checking our bags than I rush into peril.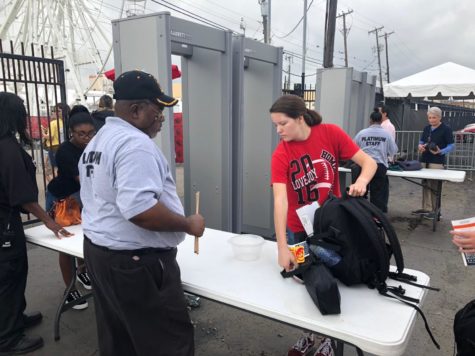 An officer later told me that licensed concealed carry was allowed on the property, which is normally a comfort, if anything, to me. But knowing that anyone could easily break that rule gave me goosebumps on that warm day.
The fair appears safe from the inside. In addition to the welcome from Big Tex, I was also greeted by a police officer in a booth. It was the first of several scattered throughout Fair Park, the officer inside told me proudly. She was kind, and her presence itself reassured me. It's that reassurance, she told me, that she is there to provide.
Despite this, the security at the Fair is reactive, not proactive. Throughout my day, I noticed a few first-aid portable offices scattered around the park. Out of curiosity, I approached a paramedic inside who would later tell me that the offices could treat hundreds of injured patients a day, depending on the popularity that day. On a busy day, ambulances will be on the fairgrounds ready to transport patients to the hospital if needed. They see people with injuries ranging from scrapes to heat stroke. Many of the injuries occur on the rides themselves.
He said that sometimes kids who are too small or adults who exceed the weight limit will get injured on the rides, and it's clear to me whose fault that is. If a ride operator is too eager to move the line along and collect tickets that they neglect to enforce the physical limits of a ride, then they are at fault for any injuries caused during a ride. Fair security, managers and medics should allow zero tolerance for negligence of safety rules.
On a weekend, the paramedic explained, many people enjoy celebrating at the family fair with alcohol. Often, too much alcohol. And he receives the fall-over drunks who are a danger to themselves and others. This came as a shock to me, especially the it's-no-big-deal tone of voice he spoke to me in. The Fair is in desperate need of alcohol control in order to maintain its family-friendly reputation.
Thankfully, I never had a moment when I felt in immediate danger. The friendly staff and open, public layout of Fair Park allowed me to feel at peace that Monday morning. However, I would not want to spend any evening, weekend or holiday at the fair, knowing that drunkards and unfocused workers scatter the park.
Leave a Comment
About the Contributor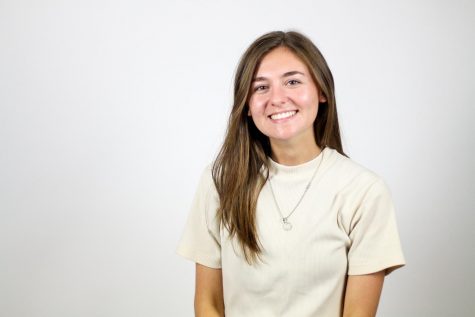 Lily Hager, Editor-In-Chief
With the coming of her fourth and final year of high school, Lily Hager eagerly awaits the senior perks that accompany all who suffer from "senioritis"–including...