New law requires students to be instructed on law enforcement interactions
Senate Bill 30, signed into law last September in the wake of multiple deadly encounters between civilians and and law enforcement throughout the country, will go into effect this school year. The bill, also known as the Community Safety Education Act, requires students to be taught the appropriate etiquette concerning interactions with law enforcement through health and drivers' education courses.
Dan Buholtz, director of safety and security for the district views the law as beneficial for both students and members of law enforcement.
"For our students to have the opportunity to learn about federal, state, and local laws as well as the role and responsibilities of peace officers during interactions, is invaluable," Buholtz said. "I firmly believe this empowers the younger generation and provides information that may someday be beneficial."
"
The board and the commission shall enter into a memorandum of understanding that establishes each agency 's respective responsibilities in developing instruction, including curriculum and instructional modules, on proper interaction with peace officers during traffic stops and other in-person encounters. "
— Community Safety Education Act
Sophomore Julia Brochu believes that knowing what to do in situations such as a traffic stop is an important part of a citizen's duty.
"Whenever cops are handling people the wrong way, it's usually because [the person] doesn't handle themselves the right way at first," Brochu said. "It would be good if schools taught kids what they should be doing to avoid conflict."
Buholtz sees nothing but positive outcomes from the implementation of the law.
"I don't believe there are any cons to implementing this in a classroom setting," Buholtz said. "In fact, it's a great idea and an excellent opportunity for young adults to gain some insight and competence when communicating with peace officers. Being educated on the expectations and rights of both citizens and peace officers will hopefully lead to a positive outcome for all."
Leave a Comment
About the Writer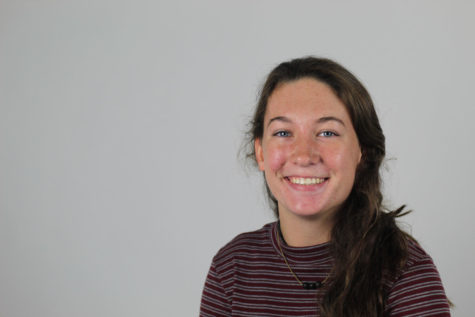 Alexis Russell, Staff Writer
Alexis Russell is a senior this year, and it is her second year on staff. She mostly writes about sports, including volleyball, basketball, and baseball....