Column: The heat is on
Summer is finally here; don't waste it
Editor's Note: The Red Ledger is on summer break.  We will return in August to bring you all of the stories of the Lovejoy community.
The early morning sun reflects off the windows of the high school as students shuffle in.
The classrooms' ACs are turned to the coldest possible setting, but just past the windows framing the walls lies a beautiful azure sky, fresh cut grass, and endless possibilities.
As cars slowly drive past the campus, windows are rolled down and the faint sounds of songs that embody the feeling of the carefree season drift through the wind.
Summer is finally here.
After seemingly endless tests, quizzes, homework assignments, tutorials, and the dreaded AP exams, summer is here. After too many mornings getting up early and too many nights spent staying up late, summer is here.
Students have trudged through the school year, which seemingly passed by at a snail's pace. But after months and months of an endless year, summer is here.
Whether students are working summer jobs, going to football practices, debate camp or band camp, they're still free from school.
Summer is here.
After the last day of school ended, students flooded Sonic, Chick-fil-a, and Bahama Bucks, celebrating the end of the year.
Pool parties, hanging out with friends, going to the beach, and Fourth of July celebrations are here. Driving with the windows rolled all the way down, listening to catchy music, and rushing to eat all the ice cream before it melts is here. Slurping ICEES and watching movies with siblings is here. Shopping trips and giggling with friends is here. Brunch dates and smoothie runs are here.
Summer is here.
And we couldn't be more excited.
Leave a Comment
About the Writer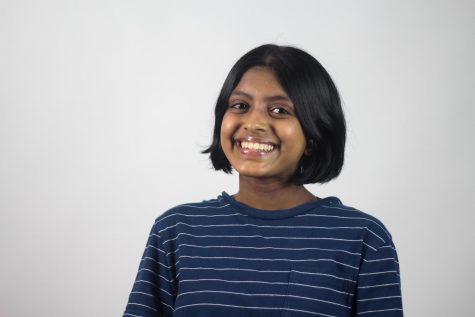 Shivani Radhakrishnan, LNN Executive Producer
Senior Shivani Radhakrishnan has often been described as a bouncing ball of energy. She can at any time be found with her nose in a book or with earbuds...