Senior goodbye: Scream your heart out
My brother, Matt, seemed to embody the ideal high school senior: unashamed eccentricity that only comes when you no longer have anything to prove to your peers. Dressed only in overalls, he pounded on trash cans at football games as a part of the first iteration of the Dirty Drumline. He sung "Let it Go" in a high-pitched voice at the Mr. Lovejoy pageant.
And he was never too "cool" to throw himself completely into anything he was a part of, whether that was the student section, the varsity soccer team, Relay for Life or the newspaper.
I was a freshman, sitting at the top of the student section, when Matt was screaming till he lost his voice at football games. Despite moving to Lovejoy from Pennsylvania in sixth grade, I still didn't feel at home in my new school district.
I was a long ways away from not caring what my peers thought about me, but I still admired from afar my brother's carefree attitude about his senior year. I hoped that in three years I would take the same approach he did.
Looking back on it now, I followed Matt's path through high school and senior year almost to a T: I was a part of the varsity soccer team and newspaper, I was a Dirty Drummer, I participated in Mr. Lovejoy, I helped organize Relay for Life, and now I'm headed to the same college as him at the University of Georgia.
I understand this makes me look like the copycat little brother almost to a freakish extent, but Matt has always been my biggest role model. My brother showed me just how fun and fulfilling high school, and specifically senior year, could be.
And on that note I'm forever grateful for Matt because my senior year has been even better than I could have ever imagined when I was a freshman.
***
I can proudly say that I've thrown everything I have into the extracurriculars and organizations that I've been a part of. That, in itself, is a satisfying accomplishment. But what is more amazing is that I have received even more from these activities in return.
Anytime I lost my voice from cheering on the Leopards was forever worth seeing an opposing volleyball player rattled by our chants.
Anytime I stayed late after school working on the newspaper was forever worth hearing how one of our pieces affected someone in our community positively.
Anytime I was exhausted from two soccer games a week during the season was forever worth rushing the field after an overtime win.
And anytime I was ever annoyed by a task from school was forever worth the relationships I've made at the Lovejoy that continue to bring happiness to my life every day.
Despite the hours I've poured into this school and its extracurriculars, it still doesn't seem fair how much experience, memories, enlightenment, fulfillment, happiness I've received in return
***
I can confidently say that my senior year has been the best year of my life because of the activities I've been a part of and the relationships I've made. But I think it is important to note that I wouldn't have had close to the senior experience I did unless I gave every ounce of effort to those activities and relationships.
There isn't one path to having a fulfilling high school career and senior year. There's so many opportunities at Lovejoy that have the capacity to change your life, but it's up to you to not only find the right combination for you, but to also pour your hours and effort into them.
You can scream your heart out at football games. You can act your heart out. Sing your heart out. Play your heart out. Draw/paint/sculpt your heart out. Debate your heart out. Code your heart out. Volunteer your heart out. Protest your heart out. Speak your heart out (in different languages). Dance your heart out. Or you can find a new way at the school to get your heart out.
You can choose any mix of these, but there's only one level of effort you can give if you want your Lovejoy career to be something special.
My brother modeled for me his senior year how important it is to care about the organizations you are a part of and not about what people will think. As far as my legacy at Lovejoy is concerned, I can only hope I was able to show someone how to enjoy every bit of high school and senior year, just as my brother did for me.
Leave a Comment
About the Writer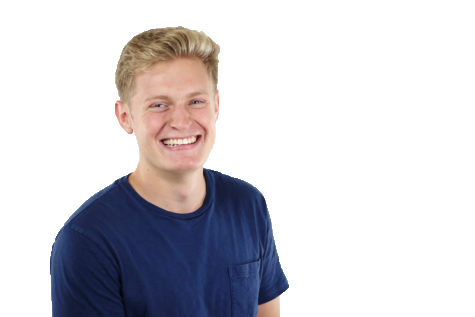 Nick Smith, TRL Editor-in-Chief
Nick Smith is a senior and has held a US citizenship for 17 years, but is still confused as to why he still doesn't qualify for senior citizen discounts....