Column: Why we are leaving GT
Hang on for a minute...we're trying to find some more stories you might like.
We had such high hopes. Administration told us from a young age that we were special. We were gifted. As if our peers weren't…
But that was what we were raised to believe.
So when we graduated middle school and special became different, the Gifted and Talented program had disappointed us.
We were foreign to the rest of our peers, and we were held to seemingly impossible expectations.
And so after seven years in the GT program, we, sophomores Lily Hager and Benjamin Nopper, do not hesitate to walk away.
Our elementary and middle school experience in these special education classes were filled with excitement. We started blogs, created brochures about times we could never live in, and even built kites to fly.
Through high school, the GT program has slowly changed the way it responds to our different thinking, as they identified in us at an early age, and instead sprinkle us with extra curriculum to cater to our supposed needs to excel.
The kids inducted into GT have since then grown up into a real world of GPA competition, college planning, and career opportunities. We don't desire a board game project. We desire to succeed in a competitive world.
While providing a Gifted and Talented program can have a positive impact on students' learning experiences, there is no incentive for one to enroll in the program anymore. High school GT students miss out on deserved recognition.
There is no GPA benefit.
Although teachers should not change class curriculum for GT classes, the program continues to force GT students to learn additional content and take formative assessments not required of other students. The result is a class rank system which places students with extra curriculum and those on the regular track in the same scale, putting the GT student at a disadvantage.
The Lovejoy GT philosophy states, "Identified gifted and talented students demonstrate abilities in original and creative thinking, exceptionally high achievement, and are self-directed learners."
This philosophy itself has been lost over the years. Some miscommunication or blatant lack of understanding has resulted in GT classes checking the boxes of "creative thinking" with extra quizzes and tests. They believe they encourage "self-directed" learning by avoiding answering questions. They think their hands-off style and "encouraging" phrases about what makes us think so "outside the box" stretch our minds and expand our capabilities.
In reality, they are building self-importance and pride in an already self-entitled generation. It is twisted to believe that GT students are somehow better than others. Yet there is this egotistic impression many GT students have that they couldn't handle being in a regular class. The students are too good for that.
Of course they believe that. The GT program has told them so.
Because these GT students were combined in sixth grade when all three of the district's elementary schools converged, kids have been in the same classes for years, which makes learning especially dysfunctional.
These kids have shared the same classes for so long that they are trapped in their own social bubble. And speaking from personal experience, once you're in that bubble, it's extremely difficult to fit in when you're inevitably thrown outside of that clique.
There's value in the isolation when we are young. Our crazy thinking eggs each other on. It's exciting for a kid to be around minds who think alike.
But we've grown up.
We live in a competitive world during a time in our lives where we begin to diverge into different career paths and beliefs. Some teachers lost the value of a GT class, instead believing they satisfy these special students with more curriculum and homework.
For the program to offer benefits to students, it must undergo changes. But since it hasn't, it is at this point that we say goodbye, Gifted and Talented.

About the Writers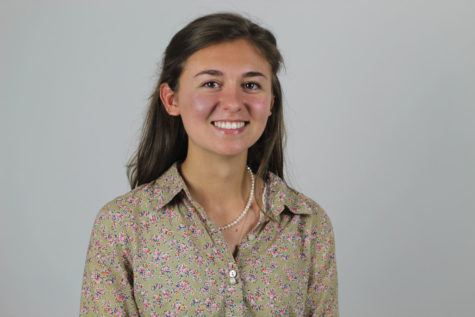 Lily Hager, Editor in Chief
Lily Hager is a junior and has been learning how to write for the community through newspaper since the seventh grade. Her third year of The Red Ledger is also her first year as one of the Editors-in-Chiefs, along with Madeline Sanders. She's always down to meet new people and skip the small talk. That's why she made it a priority to double block newspaper this year- to know every staff member. Because for the past 5 years, she hasn't just fallen in love with journalism. She fell in love with the staff she writes with, too. When she's not in E103, the newspaper room, she's in the band hall as one of the drum majors. You can catch her at every football game on a podium "waving her arms around," as some people call it. It's the little things that can make her day. Lily starts each morning by greeting her pet rabbit, Boots. She feeds two fish, Ryder and Rosy, and waters her 15 plants (and counting), all before leaving her bedroom. When she doesn't stay up too late writing, editing or finishing homework, she may start her day early with a Bible study or delicious breakfast. As an editor, she wants to make the website the best it's ever been. She has big shoes to fill, but she is so confident in the strength of this year's staff. She will use each day to help provide the school with a reliable, timely and interesting publication.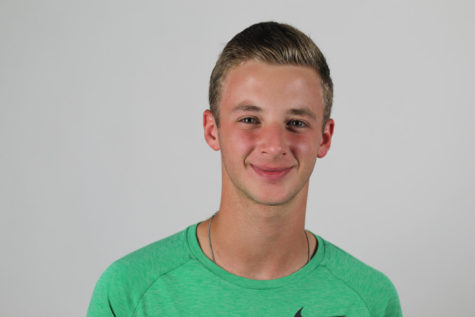 Benjamin Nopper, Section Editor
After a successful inaugural year on staff, junior Benjamin Nopper is delighted to return to The RedLedger for his second year as a contributor. Although Benjamin's niche is technically classified as "sports editor," he knows that he possesses a multitude of alternative responsibilities, which consist of extemporaneously making witty jokes (i.e. dad jokes) as well as offering his opinions when they are (or sometimes are not) requested by his superiors. All jokes aside, Benjamin genuinely hopes that his readers will learn essential information from his sports stories, and whether you agree or disagree with his opinion pieces, he encourages his audience to think for themselves based on facts instead of subjective feelings. Benjamin is an avid supporter of the First Amendment, and he is happy to listen to and civilly discuss differing viewpoints (the comment section is a beautiful thing). Nopper loves spending time with his family, friends, and three dogs, and when he is not in the newsroom, he is involved in both school and club baseball, Fellowship of Christian Athletes, National Honor Society, Student Council, and Spanish Club.