Column: Why we are leaving GT
We had such high hopes. Administration told us from a young age that we were special. We were gifted. As if our peers weren't…
But that was what we were raised to believe.
So when we graduated middle school and special became different, the Gifted and Talented program had disappointed us.
We were foreign to the rest of our peers, and we were held to seemingly impossible expectations.
And so after seven years in the GT program, we, sophomores Lily Hager and Benjamin Nopper, do not hesitate to walk away.
Our elementary and middle school experience in these special education classes were filled with excitement. We started blogs, created brochures about times we could never live in, and even built kites to fly.
Through high school, the GT program has slowly changed the way it responds to our different thinking, as they identified in us at an early age, and instead sprinkle us with extra curriculum to cater to our supposed needs to excel.
The kids inducted into GT have since then grown up into a real world of GPA competition, college planning, and career opportunities. We don't desire a board game project. We desire to succeed in a competitive world.
While providing a Gifted and Talented program can have a positive impact on students' learning experiences, there is no incentive for one to enroll in the program anymore. High school GT students miss out on deserved recognition.
There is no GPA benefit.
Although teachers should not change class curriculum for GT classes, the program continues to force GT students to learn additional content and take formative assessments not required of other students. The result is a class rank system which places students with extra curriculum and those on the regular track in the same scale, putting the GT student at a disadvantage.
The Lovejoy GT philosophy states, "Identified gifted and talented students demonstrate abilities in original and creative thinking, exceptionally high achievement, and are self-directed learners."
This philosophy itself has been lost over the years. Some miscommunication or blatant lack of understanding has resulted in GT classes checking the boxes of "creative thinking" with extra quizzes and tests. They believe they encourage "self-directed" learning by avoiding answering questions. They think their hands-off style and "encouraging" phrases about what makes us think so "outside the box" stretch our minds and expand our capabilities.
In reality, they are building self-importance and pride in an already self-entitled generation. It is twisted to believe that GT students are somehow better than others. Yet there is this egotistic impression many GT students have that they couldn't handle being in a regular class. The students are too good for that.
Of course they believe that. The GT program has told them so.
Because these GT students were combined in sixth grade when all three of the district's elementary schools converged, kids have been in the same classes for years, which makes learning especially dysfunctional.
These kids have shared the same classes for so long that they are trapped in their own social bubble. And speaking from personal experience, once you're in that bubble, it's extremely difficult to fit in when you're inevitably thrown outside of that clique.
There's value in the isolation when we are young. Our crazy thinking eggs each other on. It's exciting for a kid to be around minds who think alike.
But we've grown up.
We live in a competitive world during a time in our lives where we begin to diverge into different career paths and beliefs. Some teachers lost the value of a GT class, instead believing they satisfy these special students with more curriculum and homework.
For the program to offer benefits to students, it must undergo changes. But since it hasn't, it is at this point that we say goodbye, Gifted and Talented.
About the Writers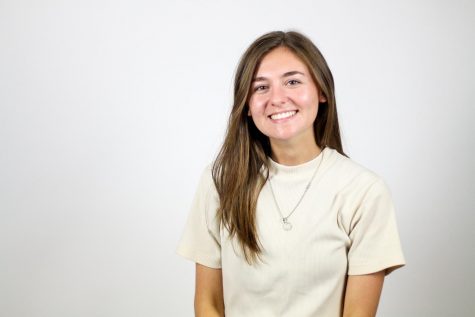 Lily Hager, Editor-In-Chief
With the coming of her fourth and final year of high school, Lily Hager eagerly awaits the senior perks that accompany all who suffer from "senioritis"–including...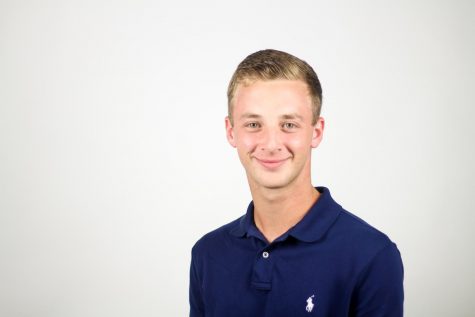 Benjamin Nopper, Section Editor
After joining staff and becoming an editor his sophomore year, Benjamin Nopper is enthusiastic to spend his senior year in the newsroom he considers...